Not for Sale: Time Inc. Ends Merger Talks with Meredith Corp.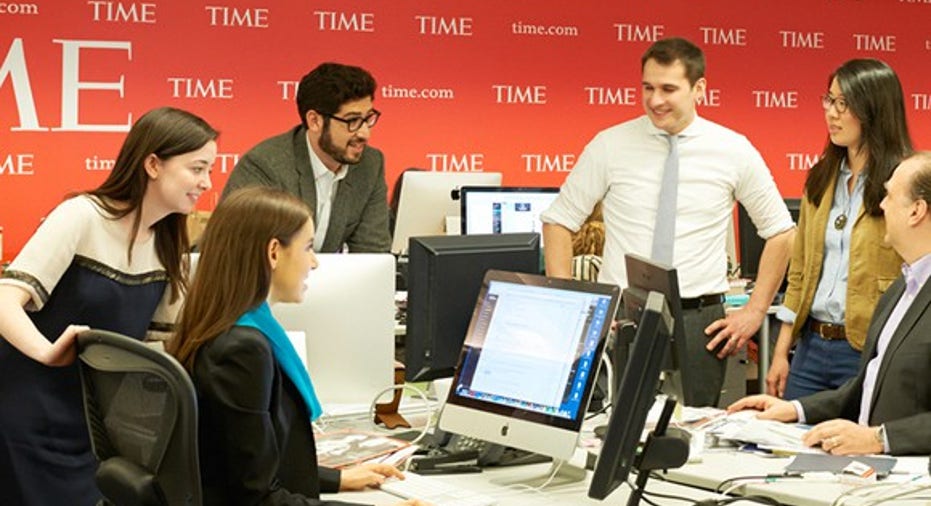 Time Inc said it was "definitely" not up for sale on Friday, sending its shares and those of U.S. broadcasting and publishing group Meredith Corp , its most prominent suitor, sharply lower.
While Time did not say who it had been in discussions with about a potential sale, sources said the move ended two months of talks with Meredith. Their merger would have united Meredith's Better Homes & Gardens and Family Circle magazines with Time's stable of publications including People and Fortune.
Time's shares closed down 17 percent at $15.2 percent in New York on Friday, leaving the company with a market capitalization of $1.5 billion. Meredith stock dropped 9.7 percent to $59.20, giving it a market value of $2.7 billion.
An acquisition of Time would have given Meredith the scale required to spin off its broadcasting arm into a standalone company. Many of Meredith's competitors, from Tronc Inc to Tribune Media Co, have shed their publishing operations following a drop in print advertising revenue.
Time had come under pressure to explore a sale after activist hedge fund Jana Partners LLC unveiled a stake in the company last August. However, a deadline for Jana to make its own nominations for Time's board of directors passed last week without the hedge fund making any announcement.
"The company is definitely not putting itself for sale. The focus now is to execute on our plan," Chief Executive Rich Battista told Reuters in an interview.
Time said the strategic plan included revamping its cost structure and focusing on its digital business.
Meredith had made an offer that fell short of Time's price expectations of more than $20 per share, Reuters reported earlier this month. Meredith had offered $18 per share, a source familiar with the situation said on Friday.
The source, who asked not be identified because the negotiations were private, said final sticking points had included disagreements over price, financial performance, Meredith's ability to finance a deal, and pension obligations left over from Time's 2014 spinoff from Time Warner Inc.
Both Time and Meredith declined to comment on the negotiations.
This was not the first time that Meredith had come close to buying Time Inc. In 2013, Meredith and Time Warner were in talks about a deal for Time but the discussions ended unsuccessfully.
Time, like its peers in the publishing industry, has been struggling amid a relentless decline in the print media as circulation shrinks and advertisers shift to digital platforms.
The company said in a statement that it had not initiated a sale process, but that the board evaluated expressions of interest with the help of external advisers.
"Of course, if there is ever another expression of interest that is credible ... we have to evaluate it," Battista said.
Time is scheduled to report first-quarter earnings on May 10. (Reporting by Rishika Sadam and Aishwarya Venugopal in Bengaluru, additional reporting by Jessica Toonkel and Lauren Hirsch in New York; Editing by Saumyadeb Chakrabarty and Tom Brown)