Not a Farmer? You can Still get 100% USDA Financing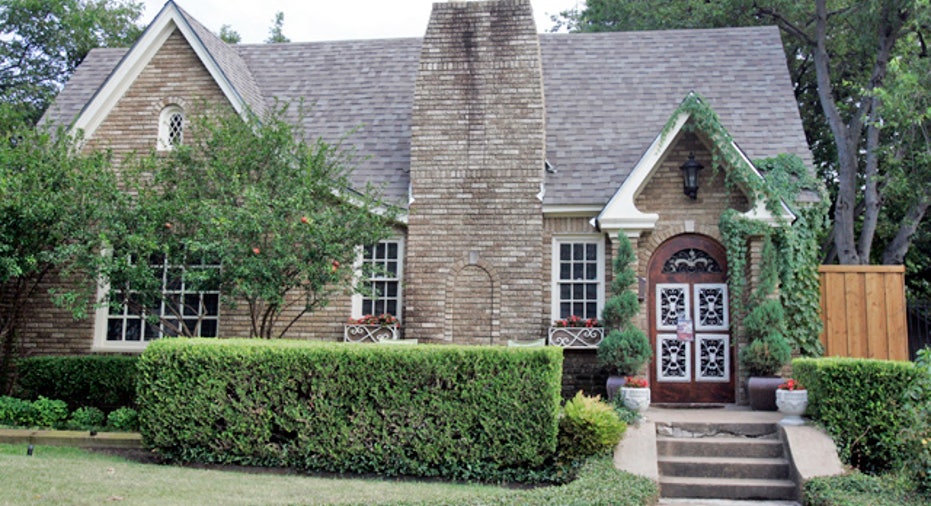 Homebuyers looking to secure a mortgage may find help from the U.S. Department of Agriculture (USDA) -- and they don't even need to plow a field to be eligible.
Two USDA loans -- the Single Family Housing Guaranteed Loan and the Single Family Housing Direct Loan- are available to a range of potential homebuyers, including some borrowers who are buying in areas that many would characterize as "suburban."
The biggest lure of USDA home loans compared with other mortgage products is that it is one of the few mortgage programs available today that requires no down payment. The concept behind USDA loans is to encourage homeownership among low- to moderate-income families in locations that are not densely populated.
"Not only does this program help people buy a home, but it also builds the local tax base because of the property taxes paid to the local government by homeowners," says Kristine Steinbach, a loan officer with Inlanta Mortgage in Pewaukee, Wis.
Lenders say a USDA mortgage can be a good alternative to an FHA loan because the cash requirements and insurance premiums are lower for USDA loans. Scott Johnson, divisional president of the Northeast division of Prospect Mortgage in Trumbull, Conn., says that while the program is geared to single-family homes, the loans are available on town homes and condominiums provided they meet USDA requirements.
Financing costs
"The advantages of the USDA program are huge, especially because borrowers without a lot of cash can skip making a down payment," says Joseph Theisen, branch manager for Fairway Independent Mortgage in Sun Prairie, Wis. "The mortgage insurance is much lower than FHA mortgage insurance, too."
USDA loans have mortgage insurance of 0.3%, or $3 per $1,000 borrowed. On a $100,000 loan, the mortgage insurance would be $300 per year, or $25 per month as part of the mortgage payment.
Borrowers are charged a funding fee of 2% of the loan amount, such as $2,000 on a $100,000 loan. That fee can be wrapped into the loan.
Mortgage rates on a USDA loan are comparable to typical market rates for other loan programs, says Steinbach.
"Homebuyers should look at all the available mortgage programs to determine which one is best for them," she says. "USDA is often the best option, but the program is limited by location and by income."
USDA loan qualifications
Before you assume that your area isn't "rural," be sure to check with a mortgage lender to see if the property you want to buy is eligible, or search on the USDA loan eligibility site by ZIP code or a specific address. Steinbach says most areas with a population of 20,000 people or less should be eligible.
Each property must also be appraised and meet livability and safety standards set by the USDA.
"A [Single Family Housing Guaranteed Loan], restricted to borrowers with a maximum of 80% or less of the median income for your area, must be applied for and approved by your local USDA Rural Development office," says Steinbach. "A [Single Family Housing Direct Loan], restricted to borrowers with up to 115% of the median income, is available from lenders who offer this loan program."
There are no maximum loan limits because the income eligibility restrictions automatically limit the amount that can be borrowed.
"The income from everyone in the household counts toward the loan," says Steinbach. "Even if someone's name is not on the loan, if they will be living in the property, their income must be part of the qualification process."
Credit score
Credit qualifications for a USDA loan are similar to FHA loans.
"Most lenders require a credit score of [at least] 640 or 620 to approve a USDA mortgage," says Steinbach. "USDA says borrowers need a score of 580 or above, but lenders typically want a higher score than that. Borrowers with a credit score of less than 640 or 620 might qualify for a 'credit waiver' if they have some compensating factors such as a solid job history or a low score because of limited use of credit."
Steinbach says lenders do not require borrowers with a credit score above 640 to have a specific amount of cash reserves. However, borrowers with a lower credit score need at least three months of principal, interest, taxes and insurance payments in the bank.
"As a rule of thumb, the housing payment should be no more than 29% of gross income and the overall debt-to-income ratio should total 41% or less," says Theisen. "If someone has a high credit score or a good job history, they might be able to qualify with a slightly higher debt-to-income ratio."
Theisen says the USDA program is not limited to first-time homebuyers, but is geared to meet the needs of new buyers.
"The only disadvantage to this program is that without a down payment, the buyers may not have much equity for several years," says Theisen. "If they know they will be in the property for the long term and will be paying down the balance over time, then even that isn't really a problem."
The original article can be found at HSH.com:Not a farmer? You can still get 100% USDA financing