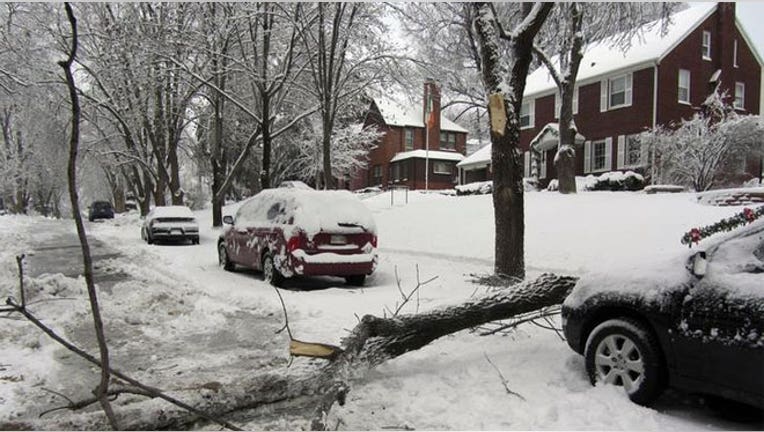 Thousands of flights were grounded and business travelers stranded in the Northeast as the region suffered its second major winter storm of the week on Wednesday and braced for a third to potentially hit on Sunday.
More than 2,674 cancellations and 3,641 flight delays were reported as of 10:30 a.m. ET, according to tracker FlightAware. A majority of the disruptions were in New York's Newark Liberty, LaGuardia and JFK, Boston's Logan International and Chicago O'Hare.
United Airlines (NYSE:UAL), American Airlines, JetBlue (NASDAQ:JBLU), Southwest (NYSE:LUV) and Delta (NYSE:DAL), as well as regional carrier ExpressJet and American Eagle, reported the most cancellations.
Meanwhile, business travelers heading from the suburbs into major cities were faced with bus and train delays, with some NJ Transit lines suffering power outages, leaving commuters temporarily stranded.
New Jersey suspended service on certain routes due to icing on overhead wires and enacted systemwide ticket cross honoring.
Metro North, which runs the transit lines in New York and Connecticut, reported delays on a number of commuter rails, including New Haven, Hudson and Port Jefferson. A power failure during the morning rush hour commute also disrupted service along the 1, 2 and 3 subway lines.
While the region directly surrounding New York City only had up to five inches of snow, sheets of ice posed a major problem for travelers across the region. A winter storm warning remains in effect through 6 p.m. ET on Wednesday.
In Boston, up to a foot of heavy, wet snow is predicted to hit during the day on Wednesday. Many of the city's public schools shut down ahead of the storm and a number of the rail and bus routes operated by the Massachusetts Bay Transportation Authority faced disruptions.