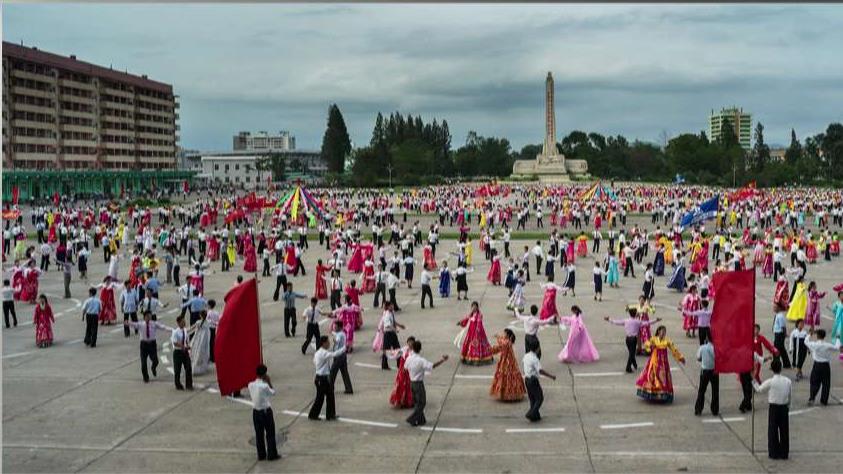 Fine art photographer David Yarrow, who usually focuses on endangered wildlife, recently had an opportunity to photograph daily life in North Korea that much of the world has never seen before.
Yarrow explained his decision to take a recent 10-day trip to North Korea, telling the FOX Business Network's Maria Bartiromo, "I think one of the keys for photographers is relevance. And whilst conservation is a very relevant topic right now and the concern we've been poor tenants of this planet, I don't know if pictures of giraffes and elephants and lions really hit the top of our relevance. So I wanted to go into North Korea, it's very topical."
Otto Warmbier's capture in North Korea and eventual death after returning to the U.S. didn't impact Yarrow's trip because he was invited to the hermit kingdom.
"I think whenever you go into a foreign country, you have to show manners, respect, emotionally invest in that country, emotionally invest in the people that are hosting you.  It's like being a good guest at a dinner party, you have to behave."
According to Yarrow, the recent tensions and comments by President Trump have helped unify North Korea and add to the support of the country's leader Kim Jong Un.
"The culture of North Korea is very difficult to articulate.  I think the closest you can get to it is it's a kind of religious cult…There is no doubt the popularity of the supreme leader has never been higher in that country."
More from FOXBusiness.com
While photographing staged events in the country's major cities, Yarrow also made a point to go to more rural areas as well in an effort to capture a more authentic view of the North Korean people.
"There was an arbitrage between what they thought was normal and what I thought was thoroughly abnormal.  And that hints at a manufactured society. "
Despite the increasing geopolitical tensions recently, Yarrow didn't believe it would get worse judging from his experience in the country.
"I can't sense that this is going to escalate much further."