Nordstrom Shares Lower as Investors Digest Disappointing Results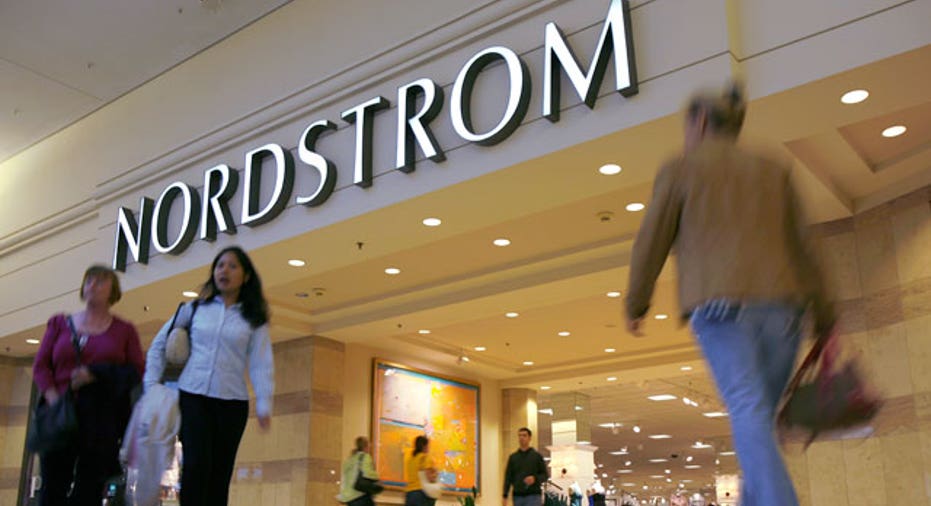 Shares of Nordstrom (NYSE:JWN) were down more than 3% Friday morning after the up-scale department store revealed a weaker-than-expected quarterly profit on a large e-commerce hit.
The Seattle-based retailer attributed the modest 2.8% increase in net income to $149 million, or 70 cents a share, to a sharp 44.2% increase in direct sales.
However, the improvement, which fell short of Wall Street expectations, came at a cost, as Nordstrom said expenses related to sales support, particularly for those online, jumped 18%.
The company also spent money on its loyalty program and on promotions such as free shipping.
Nordstrom, whose shares fell after hours on Thursday following the report and again on Friday, predicted another rise in expenses farther down the road.
Nordstrom raised by $10 million the full-year estimate to operate its 117 department stores, 110 lower-price Rack stores and web site to the range of $275 million from $340 million.
Further leading to the disappointment from investors was a mere backing of the company's full-year profit view of $3.30 to $3.45 a share, which is below average analyst estimates in a Thomson Reuters poll of $3.48.
However, the luxury retail giant sees same-store sales rising 4% to 6% during the fiscal year.
In its latest quarter, sales at stores open longer than a year – a key revenue metric for retailers - rose 8.5%, while total sales climbed 13.7% to $2.53 billion, just ahead of the Street's view.