Non-Profit Brightens a Child's Day by Recycling Crayons for Hospitals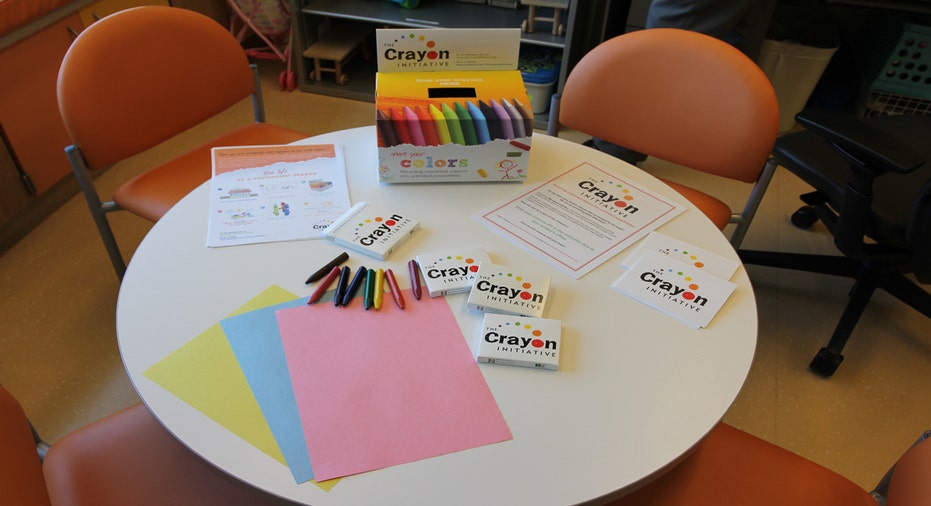 In this Salute to American Success, we're taking a look at a non-profit called The Crayon Initiative and speaking with its founder Bryan Ware. The organization collects old crayons from restaurants, schools and other donors, melts them down and creates new ones for children in hospitals. Ware said the idea came to him during a dinner conversation about education with his family in 2011.
"My wife is a school teacher," he said. "We had a conversation about schools and school districts and how the first thing to get cut for budgets is the art program. Education is important and so is being involved in it. I wanted to give back in some fashion. I wanted to give art supplies to kids who need them."
After learning the crayons would be thrown in the garbage, regardless of whether they were used or not, Ware decided to bring some home to remind him to think of a way to do something with the leftover crayons.
Over the next few years, and after working with various molds, Ware was ready to take his project to a new level.
"With the help of sponsors, we were able to purchase a mold that was about $12,000," he said. "Molds are expensive and are made to our specifications."
In 2014, The Crayon Initiative received it's 501(c)(3) approval. The crayons Ware creates are not like the typical type found on store shelves.
"We wanted a thicker crayon that wouldn't break easily," Ware said. "[Our crayons] are a triangular shape… kids won't grab them with a fist since they are easier to hold. They won't roll off tables, which is a huge benefit for hospitals."
However, some challenges exist that may make it difficult to accomplish The Crayon Initiative's goals.
"We need to get more space and molds," Ware said. "Financial backing too, but space is what is most important. We're still making everything in my kitchen."
To date, the nonprofit has donated around 2,000 cartons of crayons, according to Ware, who has big plans for the organization in the future.
"The goal is to be in all children's hospitals in the U.S.," Ware said. "We're getting a lot of requests from different countries from Canada, to Mexico, to South Africa to open up branches in those locations. Our huge goal is to be in Canada in six months."