Nokia Turns 4Q Profit But Scraps Dividend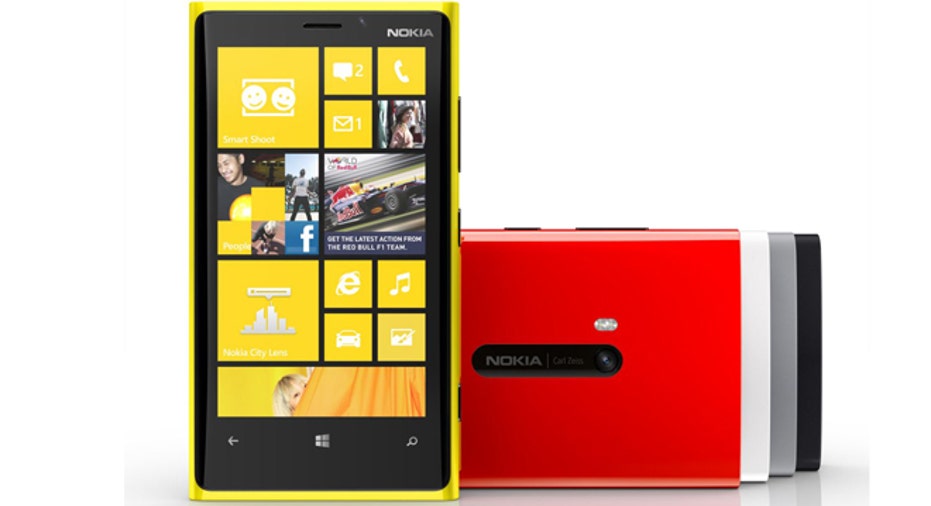 Nokia (NYSE:NOK) turned a profit in the fourth quarter after six consecutive quarterly losses, but announced it will scrap its shareholder dividend for the first time in 20 years.
The cell phone maker recorded a net profit of €202 million, or €0.06 per share, a significant reversal of fortune from a €1.07 billion loss one year ago. Analysts expected a net loss of €156 million. Fourth-quarter sales checked in at €8.04 billion, down from €10.01 billion and below analysts' projection of €8.12 billion.
Nokia's elimination of its annual dividend follows a dividend distribution in May 2012 that totaled €742 million. The move is expected to aid Nokia's net cash position, which has declined in recent years but climbed €796 million during the fourth quarter to reach €4.36 billion.
Nokia, which has also looked to utilize its patent portfolio, received a €50 million royalty payment from Research In Motion (NASDAQ:RIMM) as part of a patent dispute settlement.
"We are very encouraged that our team's execution against our business strategy has started to translate into financial results," Stephen Elop, Nokia chief executive, said in a statement. "We remain focused on moving through our transition, which includes continuing to improve our product competitiveness, accelerate the way we operate and manage our costs effectively. All of these efforts are aimed at improving our financial performance and delivering more value to our shareholders."
The Finnish company once stood atop the industry and continues to attempt a turnaround by putting its weight behind Microsoft's (NASDAQ:MSFT) latest mobile operating system, Windows Phone 8. Nokia's Lumia smartphones that were released in the fall helped fuel the fourth-quarter turnaround, with 4.4 million devices sold during the period.
In February 2011, the two companies signed a deal that included $250 million in quarterly "platform support" payments to Nokia, while Microsoft has been receiving royalties for Nokia's use of Windows Phone. Nokia disclosed in Thursday's earnings report that its payments to Microsoft will begin to exceed what it gets in return.
Shares of Nokia were down 41 cents, or 8.75%, in early morning trading. Microsoft shares were up slightly, trading 19 cents higher at $27.80 per share.