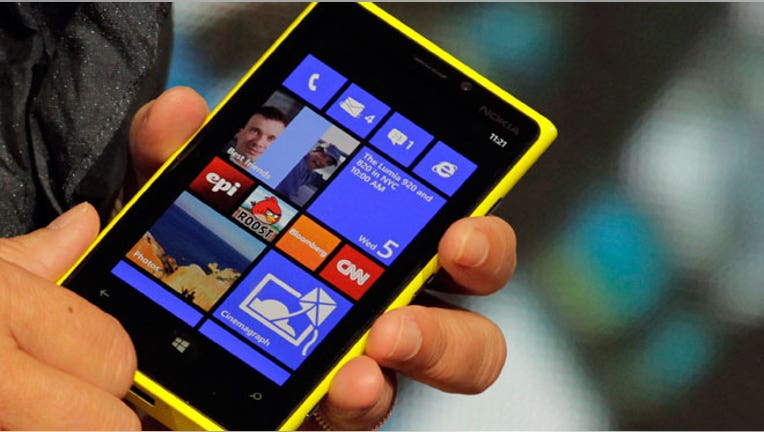 Carried by surprisingly strong demand for its new Lumia smartphone, Nokia (NYSE:NOK) said Thursday it will beat expectations in the fourth quarter, sending the phone maker's shares surging 16%.
The Finnish company's positive guidance comes amid greater competition in the smartphone industry as Nokia and Samsung strive to catch up to Apple's (NASDAQ:AAPL) iPhone.
Nokia, which is set to release full results in late January, said last quarter it generated 1.2 billion euros of smartphone sales.
Importantly, Nokia sold a better-than-expected 4.4 million of its new Lumia smartphones, which are powered by Microsoft (NASDAQ:MSFT). The company also said it sold 9.3 million Asha full touch smartphones and 2.2 million Symbian phones.
Thanks to the robust sales, Nokia projected its fourth-quarter devices and services operating margin at between breakeven and 2%, compared with prior estimates for -6%, plus or minus four percentage points.
At the same time, Nokia said its Nokia Siemens Networks beat expectations and posted record underlying profits due in part to improved cost management. The company now sees sales at 4 billion euros for this division and operating profit margin at 13% to 15%, compared with prior guidance for 8%, plus or minus four percentage points.
"We focused on our priorities and as a result we sold a total of 14 million Asha smartphones and Lumia smartphones while managing our costs efficiently, and Nokia Siemens Networks delivered yet another very good quarter," Nokia CEO Stephen Elop said in a statement.
During a conference call with analysts, Elop said he is pleased with the initial response to the new Lumia devices and Nokia plans to begin ramping up on deliveries of the smartphones and entering new markets.
Nokia was able to beat expectations despite supply constraints in the fourth quarter, including significant issues at AT&T (NYSE:T) with the Lumia 920, Elop said.
Wall Street cheered the upbeat news from Nokia, sending the company's U.S.-listed shares soaring 15.73% to $4.34 Thursday morning. Even with the double-digit rally, Nokia's shares have tumbled 18% over the past year.