Nokia Profit Warning Slams Stock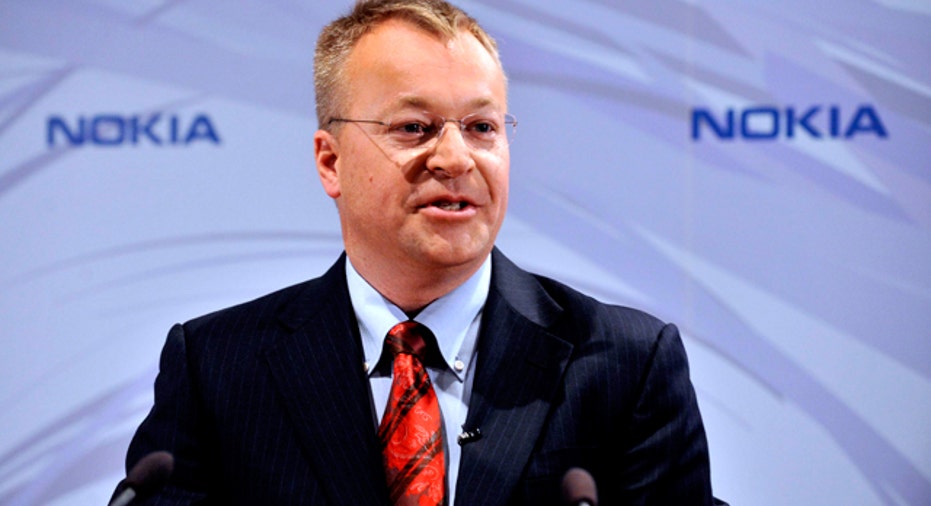 Shares of Nokia (NYSE:NOK) slumped 14% to 52-week lows on Tuesday after the electronics company took an axe to its second-quarter guidance and abandoned its 2011 forecast amid weaker devices and services sales.
The Finnish company cited a number of factors for the negative developments, including competitive dynamics and market trends, a product mix shift toward cheaper and lower-margin devices and pricing tactics by Nokia and certain competitors.
Hurt by lower prices and volumes, Nokia said it now sees second-quarter sales in its devices and services unit to come in below its previous range of 6.1 billion euros to 6.6 billion euros. Nokia also said it expects this division's operating margin to be "substantially below" its previous forecast of 6% to 9%.
At the same time, Nokia abandoned its 2011 targets due to the unexpected change to its second-quarter forecast.
"Strategy transitions are difficult. We recognize the need to deliver great mobile products, and therefore we must accelerate the pace of our transition," Nokia CEO Stephen Elop said in a statement.
Nokia is hoping its new alliance with Microsoft (NASDAQ:MSFT) helps it turn around and compete better with rivals Apple (NASDAQ:AAPL) and Google (NASDAQ:GOOG).
"Our teams are aligned, and we have increased confidence that we will ship our first Nokia product with Windows Phone in the fourth quarter 2011," Elop said.
Nokia's stock dropped 13.78% to $7.07 Tuesday morning, leaving them down 20.5% in 2011. Earlier, the stock hit a 52-week low of $7.06. Apple and Google each rallied more than 1% in early trading.