Nokia Narrows 1Q Loss, Lumia Sales Jump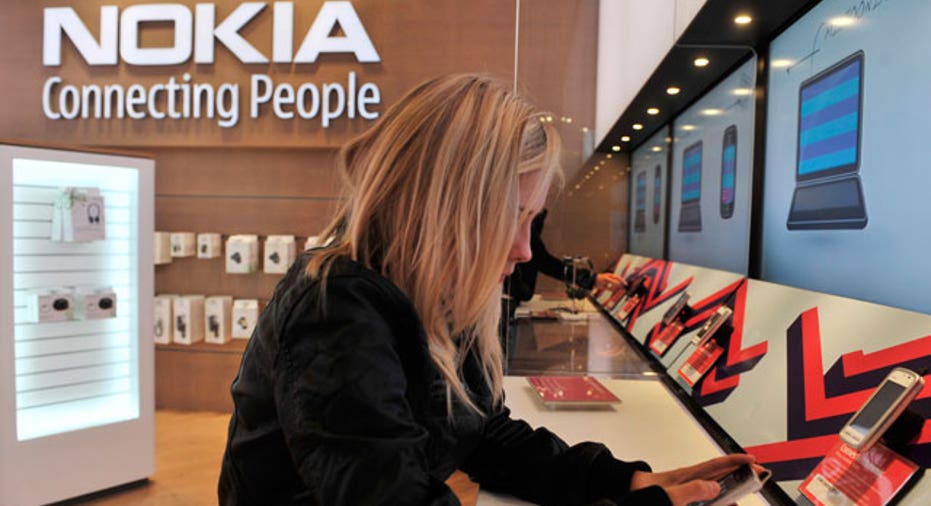 Nokia (NYSE:NOK) reported a narrower first-quarter loss amid cost-cutting and strong Lumia sales, but the mobile phone maker saw its revenue tumble 20% as growing competition put pressure on shipments of basic phones.
Shares of Nokia were down sharply in early Thursday morning, trading 10% lower at $3.22.
Revenue tumbled to $7.63 billion, as shipments of basic mobile phones fell 21% to 55.8 million units. Basic phones account for the vast majority of Nokia's phone sales.
Chief Executive Stephen Elop said in a statement that the company's mobile phones business "faces a difficult competitive environment," adding that Nokia "is taking tactical actions and bringing new innovation to market to address our challenges."
The Finnish company did report higher demand for its Lumia smartphone lineup, which is powered by Microsoft's (NASDAQ:MSFT) Windows Phone operating system. Nokia launched its first Windows Phone 8 device, the Lumia 920, in September. Since then, it has launched a series of high-end and lower-priced models.
Nokia shipped 5.6 million Lumias in the latest period and a total of 11.1 million smartphones.
Nokia's loss fell to $354.7 million, down from a loss of more than $1 billion in the year-earlier period. The company has cut thousands of jobs and cut its operating expenses in the quarter by $536.1 million year-over-year.
Nokia also got a boost from its networking unit, Nokia Siemens Networks, a joint venture with Germany-based Siemens (NYSE:SI). The segment posted an operating profit of $3.9 million in the first quarter, after losing about $1.3 billion the prior year.
"While operating in a highly competitive environment, Nokia is executing our strategy with urgency and managing our costs very well," Elop said.