Nokia, Microsoft Join Forces in Smartphone War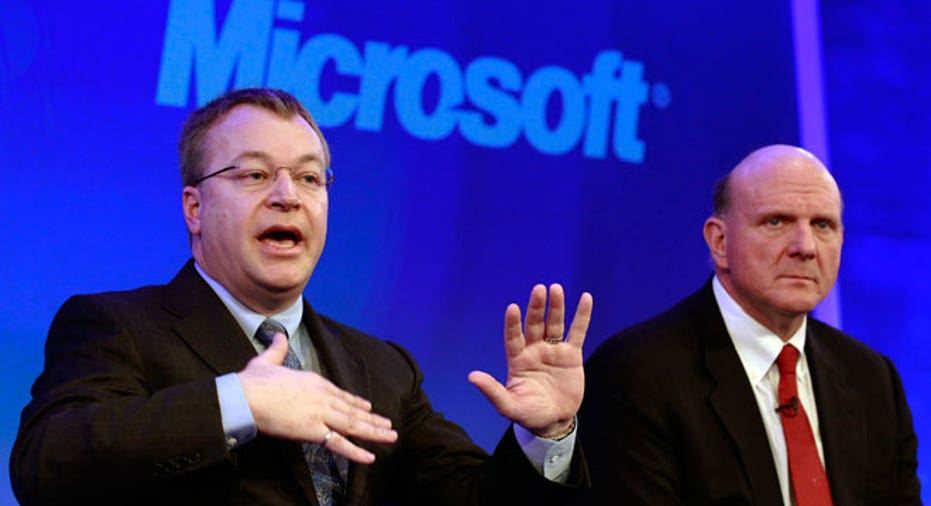 Nokia Corp. (NYSE:NOK) and Microsoft Corp. (NASDAQ:MSFT) announced on Friday that they will collaborate to create mobile products to compete with the Apple iPhone and Android smart phones.
In a statement released following a joint news conference in London, the two companies stated their intention to work together.
"Nokia and Microsoft will combine our strengths to deliver an ecosystem with unrivalled global reach and scale," Stephen Elop, Nokia President and CEO said in a statement.  "It's now a three-horse race."
Nokia will use current Windows Phone technology as a basis for its "principal smartphone strategy," and will innovate features such as imaging, hardware design, language support, and expanding a line of products at various price points, the companies said.
The phone will utilize Microsoft's search engine Bing, applications will be created using Microsoft development tools, and Microsoft Marketplace will evolve as the application and content store.  Nokia Maps will be integrated with Bing to power local search and advertising functions.
"The partnership announced today provides incredible scale, vast expertise in hardware and software innovation and a proven ability to execute," Microsoft CEO Steve Ballmer said in a statement.
The announcement shows that the battle to dominate the nascent Smart Phone market is a long way from being decided.
In commenting on reports that Apple, Inc. (NASDAQ:AAPL) has a smaller, less-expensive iPhone in development, tech analyst Rob Enderle of the Enderle Group noted that today's announcement from Nokia and Microsoft has Apple paying attention.
"Apple is going to clearly have to up their game and they need a product that can help them expand their influence overseas," Enderle said.
Shares of both companies sank in Friday afternoon trading.  Microsoft was down 20 cents, about 1.00%, Friday afternoon, while shares of Nokia fell $1.71 or 15.72%, after the company announced the need for layoffs in order to reduce operating  and research and development costs.