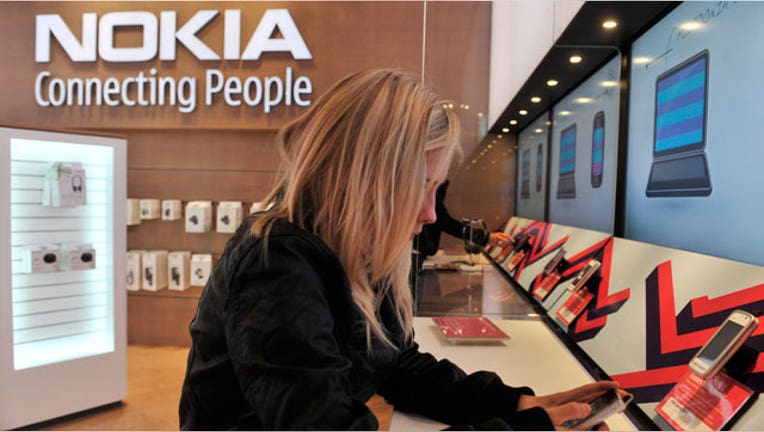 Nokia (NYSE:NOK) took another axe to its financial guidance and revealed plans to slash an additional 10,000 jobs on Thursday, sending the embattled Finnish phone maker's shares tumbling 12%.
Adjusting to intensifying competition from Apple's (NASDAQ:AAPL) iPhone and Google's (NASDAQ:GOOG) Android devices, Nokia said it now plans to cut costs by about 3 billion euros by the end of 2013, up from 1 billion previously.
The 10,000 job cuts are planned for around the world and expected to be executed by the end of 2013. The moves are set to cause Nokia to take a 1 billion euro restructuring charge by the end of next year.
"These planned reductions are a difficult consequence of the intended actions we believe we must take to ensure Nokia's long-term competitive strength," Nokia CEO Stephen Elop said in a statement.
Nokia said it now expects its second-quarter devices and services operating margin to be worse than the -3% of the first quarter due to "competitive industry dynamics" hurting its results "to a somewhat greater extent" than management anticipated. These dynamics are expected to continue into the third quarter and the company noted that "visibility remains limited."
In an effort to overcome the shifting competitive balance, Nokia said it is adjusting its strategy by investing "strongly" in products and experiences that highlight its Lumia smartphones and investing in location-based services to make its devices stand out.
Rival Apple inked a mapping deal with navigation company TomTom earlier this year in an effort to differentiate itself from Google's devices.
Meanwhile, Nokia reshuffled its executive team, tapping Juha Putkiranta as executive vice president of operations, Timo Toikkanen as executive vice president of mobile phones as well as a slew of other hires and resignations.
The markets punished Nokia for the latest gloomy news, sending its New York-listed shares diving 11.83% to $2.46 in recent premarket action.
Analysts also reacted negatively, with Baird downgrading Nokia to "underperform" from "neutral" and slashing its price target to $2 from $4.