No Rest for the Tickled: Entrepreneur Goes From Concept to Shelf in Less Than a Year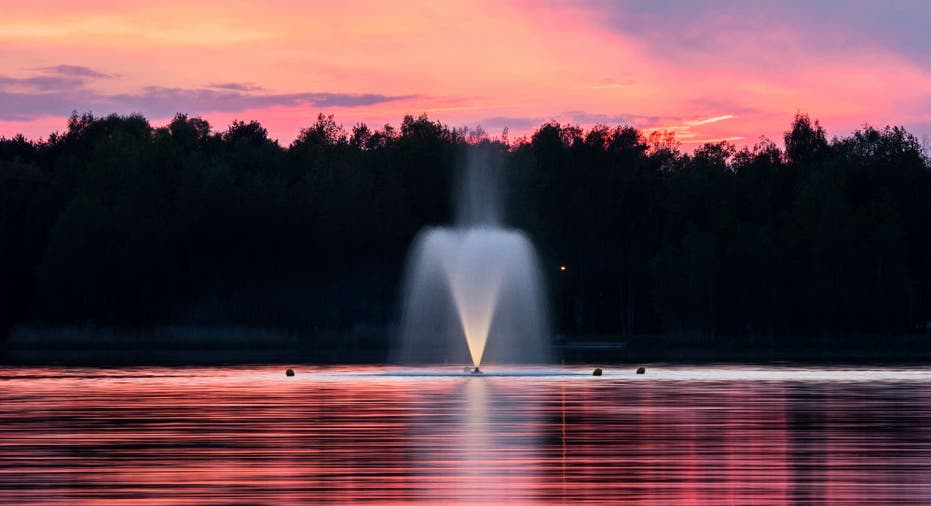 Heather McDowell always stressed the importance of a healthy diet to her child. That meant no soda or other drinks that contain too much fat or sugar. But few healthy beverages exist for children, and McDowell probably never thought she'd be responsible for bringing one to market.
"I was inspired by my son, Jayger Wilde, who kept reaching for my sparkling water," McDowell says, recalling the day her product, Tickle Water, was conceived. "One day I said, 'Why not?' and told him it would 'tickle his tongue because of the little bubbles.' He took his first sip of carbonation, laughed, and called it 'tickle water.'"
McDowell's son kept asking for his "tickle water," and the name stuck. McDowell's friends and family all loved the name and told her how their own children also loved sparkling water. So she got an idea.
"It occurred to me that if you can make water fun for kids, they will drink it," McDowell says. "We all want our children drinking more water and less sugar. If creating a sparkling water for them, in fun packaging and delicious natural flavors will get them to drink more water, I wanted to create it. Not only for Jayger, but for all kids and their parents."
From Playground to Production
Of course, McDowell isn't the first person to get an idea. Having a concept and bringing it to life are two separate things. Fortunately for children everywhere, McDowell isn't the type to let a good idea lie dormant. She began learning all she could about manufacturing beverages.
"I knew nothing about the beverage industry, so I basically put myself through 'Beverage University' on overdrive," McDowell says. "I did extensive research, visited BevNet Live, attended beverage conferences, and participated in a two-day food and beverage university."
While reading and research gave McDowell a solid foundation, she also knew it was important to bring in people who had more knowledge and experience than she did.
"I hired key staff members who had experience in the food and beverage industry," McDowell explains. "They educated me on some of the essentials of the business and how creating a new product is a step-by-step process."
[caption id="attachment_96284" align="alignleft" width="442"] McDowell and her son, Jayger[/caption]
McDowell discovered early on that even with her crash course in the beverage industry, there was a lot more to learn.
"I swallowed my ego and learned to ask questions," she says. "I reached out to industry professionals and other seasoned beverage entrepreneurs and simply asked what I didn't know."
One key lesson McDowell learned: To make her product stand out in a crowded market, she needed some top-notch packaging.
"I scoured all resources for unique packaging that would be recyclable, good for little hands, and fit in lunch boxes, all while holding carbonation," McDowell says. "Having each of these boxes checked was not easy, but we love our unique, kid-friendly package. We worked hard on an attractive, elevated, and premium design that would speak to both kids and adults alike."
It wasn't long before McDowell found herself on playgrounds, letting kids sample various incarnations of Tickle Water in Dixie Cups.
"The fun part was testing flavors," she says. "We landed on four delicious natural flavors that quite literally tickle the taste buds: watermelon, green apple, grape, and natural."
A Lot Can Happen in a Year
Tickle Water may only be a little over a year old, but the company already distributes to 350 stores through three distributors and sells through three separate online marketplaces. Businesses that sell Tickle Water include office buildings, banks, country clubs, and brick-and-mortar retailers, as well as online retailers like Amazon and Jet.com. The product is currently distributed in the New York tri-state area, but McDowell has plans to expand to the entire Northeast and Florida in 2017. The product line is also in flux as the company continues to experiment with and release new flavors.
McDowell gives much of the credit for her success to her loyal staff.
"Remarkably, I still have the same staff I began with 18 months ago," she says. "And we have grown, adding three more stellar personnel to the team. I could not do it without them. Building a startup is really about teamwork, communication, and being willing to do whatever task is asked."
Slow Down and Learn from Your Mistakes
Every new business experiences hiccups, and Tickle Water was no exception. McDowell admits she was so eager to get the product in front of consumers that she tended to go to the press prematurely with product announcements and releases.
[caption id="attachment_96285" align="alignleft" width="400"] Tickle Water[/caption]
"A note to the new entrepreneur: No one in the world knows your timeline," McDowell says. "So if you are delayed or behind your goal start date, don't panic. You are only late to your own party, where you are the only guest. It's better to do it right as much as possible the first time and blow everyone away with the first impression. I have made three label changes in just a year. Some of that was unavoidable and some was a mistake that I have since learned from."
McDowell has one final piece of advice to offer eager new entrepreneurs: Be patient.
"I wish someone told me that much of this beverage business is largely dependent on outside suppliers, of whom I have very little, if any, control," she says. "I am reliant on the co-packers, the manufacturers, the distributors, the retailers, and the queue of other customers in front of me who are bigger and have more seniority than my little brand. I didn't realize how slow things can be in this business. Waiting on a grocery chain shelf reset can be a year. This is where patience truly is a virtue. I have had to learn to let go of that which I cannot control and focus my energy on that which I can."