No Regrets: Creating Financial Security as We Age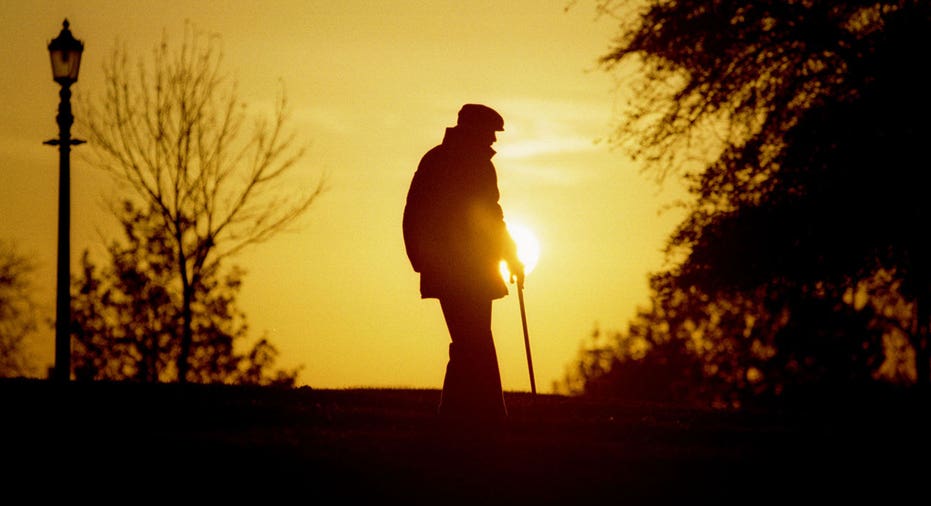 Sixty may really be the new 40.
A new survey shows the way in which we think about the aging process influences how we age.
The National Council on Aging (NCOA), UnitedHealthcare and USA Today released the results of their third annual United States of Aging Survey last week revealing how aging Americans are preparing for their later years and their financial security.
According to Rhonda Randall, chief medical officer, UnitedHealthcare Retiree Solutions, Americans are living longer than before, taking more control over their financials and plan to live more independently during their extended senior years.
I spoke with Dr. Randall about this survey and its implications on retirement planning and here is what she had to say:
Boomer: How did the confidence levels differ for seniors on their finances between the 2014 and 2013 surveys?
Randall: This year we saw some interesting differences between seniors' short and long-term financial confidence. Each year since 2012, the percent of seniors who say it is easy to pay monthly bills has increased.  However, nearly half of seniors (49%) remain concerned their savings and income will be sufficient to last the rest of their lives. While this result is down 4 points since 2013, it is still a significant portion of the population, and illustrates a key difference between seniors' short and long-term financial confidence.
Boomer: What can seniors do to restore their confidence on their current and future finances?
Randall: Most seniors have done some sort of preparation for their senior years, and are generally confident in their financial situation. However, when we asked seniors what steps they wish they had taken to better plan and prepare, nearly half of seniors (45%) wish they had saved more money and 36% wish they had taken better care of their health, reinforcing the connection between actively managing your health and keeping a positive outlook.
Additionally, younger seniors appear to be more optimistic about their finances: 26% of 60-64 year olds and 24% of 65-74 year olds expect their financial situation to improve in the next decade, compared to 11% of those older than 75.
If seniors find themselves concerned about their financial future, I'd suggest sitting down with a trusted advisor, friend or family member to review their finances and discuss how they might prepare for unexpected costs, whether health related or not. The mere act of organizing important financial and legal information such as advance directives can go a long way in building financial confidence.
Boomer: What are the top worries keeping seniors up at night and what can they do to pacify them?
Raandall: This year, we asked seniors what worries them the most about their later years. Seniors' biggest fears about aging are not being able to care for themselves (16%) and/or losing their memory (14%). The value placed on independence and autonomy is further supported by the majority of seniors who would prefer to live alone for the remainder of their senior years (53%).
Staying active – physically, socially and mentally – is important to maintaining a high quality of life and can support long-term independence. Beyond this, acknowledging that these fears are often a natural part of the aging process, and establishing a support network to help with your needs as you age can also be helpful in preserving your way of life.
Boomer: To be more optimistic on aging and maintain a high quality of life throughout the senior years, what did the survey show seniors should do? 
Randall: The survey uncovered some very promising perspectives, which were a result of both internal motivations and support from others. Seniors are more likely to say they expect their life to get better in the next five to 10 years and the vast majority of seniors (89%) are confident about their ability to maintain a high quality of life throughout their senior years. Nearly half of seniors (48%) attribute this confidence to having support from their friends and family.
In addition to having this support network, there is a clear relationship between proactive health management and optimism in seniors. Seniors who set health goals are more than twice as likely to think their overall quality of life will improve compared with those who did not set health goals (38% vs. 16%), and more than three times as likely to be confident their health will be better in future years (28% vs. 9%). As a geriatrician, I'm not surprised by this correlation, and would encourage all seniors to take these two simple steps: start exercising and setting health goals, and see for yourself how it helps change your perspective about aging.
Boomer: What did the survey show as the No.1 thing seniors are looking for to help them during their senior years?
When discussing how we can prepare for a growing aging population, we cannot underscore enough the role of support networks and community-based resources. This year, 40% of seniors list community programs among the top options they would depend upon if they could no longer care for themselves.
While a majority of seniors are confident their community is putting resources in place to support an aging population, they describe a gap in their expectations of support and the resources provided. Readers may be surprised to learn that seniors list help with home maintenance and transportation as the most important services for communities to provide. However, while nearly half of seniors (48%) say transportation support is currently provided by their community, only 22% feel home maintenance is adequate.
These results reinforce the desire expressed by many seniors to age in place -- more than 3 in 4 intend to stay in their current home for the rest of their lives -- and the important role communities and loved ones can play in helping to support seniors in this regard.