No Parents, no Financial Aid (Mostly)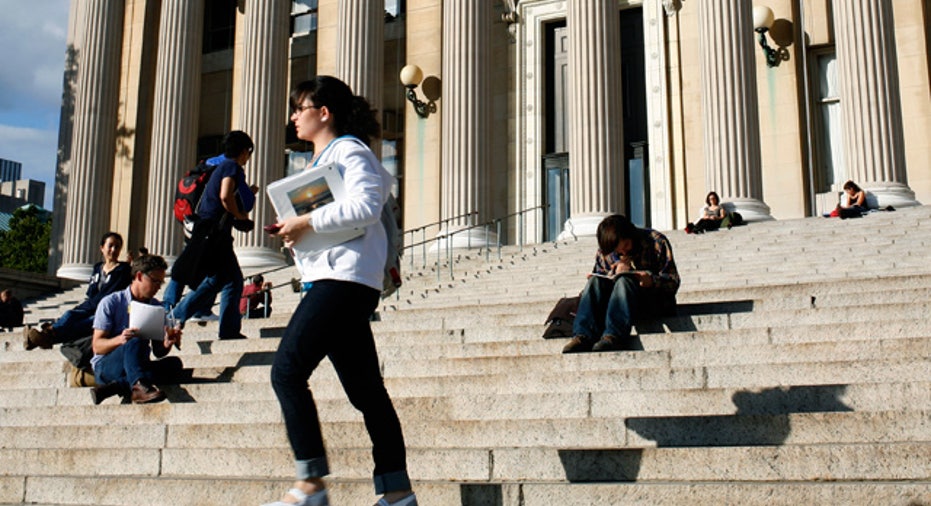 Dear Dr. Don,My granddaughter is enrolled in college. She tried for a scholarship but was told, because of her parents' income, she did not qualify. She is 20 years old and has not lived at home since she was 18.
She has supported herself since age 18, with no help from her parents. Nor will they ever again support her. When she explained this to the college's financial aid officer, she was told that until she turns 25, she will not qualify for aid because her parents should give her a percentage of the tuition.
We have signed for a student loan for her. Is there any way she can get a scholarship without using her parents' information? She has filed her own income tax return for two years now.-- Donald Dependency
Dear Donald,The Free Application for Student Aid, or FAFSA, requires the parents' information on the student's application in your granddaughter's situation. The FAFSA Web page, "Will I need my parents' information?" determines who is or isn't a dependent student, at least in the eyes of the Federal Student Aid office. FAFSA uses the student's and the family's financial information to arrive at an expected family contribution, or EFC.
The U.S. Department of Education publication, "Funding Education Beyond High School," provides examples of special circumstances where a student would be able to submit a FAFSA without providing parental information, but they're pretty grim.
Your parents are incarcerated.
You have left home due to an abusive family environment.
You do not know where your parents are and are unable to contact them (and you have not been adopted).
You are older than 21 but not yet 24, and are unaccompanied and either homeless or self-supporting, and at risk of being homeless.
The guide goes on to say that not all situations are considered a special circumstance. The following are situations that would not be considered a special circumstance.
Your parents do not want to provide their information on your FAFSA.
Your parents refuse to contribute to your college expenses.
Your parents do not claim you as a dependent on their income taxes.
You do not live with your parents.
From how you've described your granddaughter's situation, it doesn't read like she would qualify for a special circumstance.
Short of postponing her college education until she will be considered financially independent, she'll have to work within the financial constraints of her situation. That could mean completing the first two years of her education at a community college, applying for need-based scholarships that don't require a FAFSA and any college student loans the two of you can co-sign to finance her education.