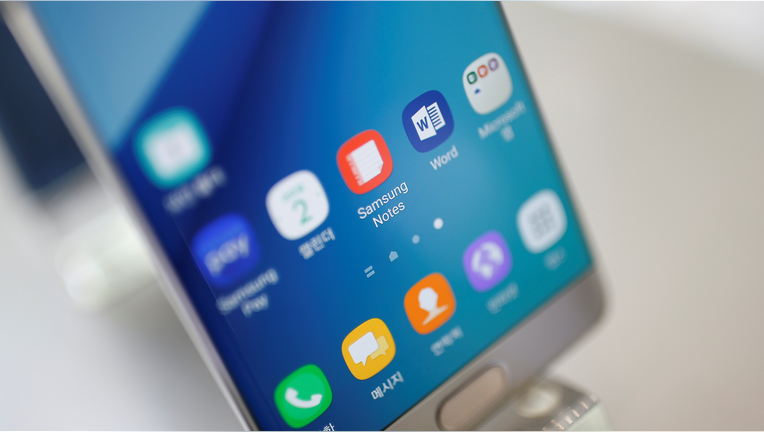 The explosion of some Samsung Electronics Co. Galaxy Note 7 phones in recent weeks has led to consumer confusion and anger, as the phone maker and the U.S. product-safety watchdog work toward an official recall.
Two weeks ago, Samsung announced a voluntary global recall of the Galaxy Note 7 in the 10 countries where the smartphone was available, citing reports of fires involving lithium-ion batteries in some of the devices. On Friday, the Consumer Product Safety Commission said users of Note 7 smartphones should turn them off and not use them.
Airlines have been asking travelers to turn off Note 7s before boarding planes, after the Federal Aviation Administration last week started urging passengers to avoid using the devices on board and not stow them in checked bags. On Tuesday, NJ Transit instructed passengers to turn off their Note 7s.
However, some consumers have resisted returning their phones and are blaming phone carriers and retailers, such as Best Buy Co.(NYSE:BBY), for confusion about how the phone swap works.
"Everybody is in a little bit of a standstill," said a person working for a major U.S. carrier with knowledge of Samsung's recall effort.
Olivier Cassagnol, a lawyer in New York, is using his Note 7, despite the warnings, because he says a Samsung customer representative said it could be possible to replace his phone with another Note 7.
"Of course, I'm nervous that I might have a defective unit, so I want to either have it confirmed my phone is fine or replace the unit," he said.
The consumer confusion stems from the fact that Samsung's recall wasn't conducted through the CPSC, the way recalls in the U.S. are legally supposed to occur.
Samsung and the CPSC have said they are coordinating their efforts now. An official recall could clear up confusing messages to consumers.
"We are working as hard as we can and as fast as we can to announce an official recall in conjunction with Samsung," a CPSC official said.
In the U.S., Samsung is working with the CPSC and phone carriers to figure out what to do for Note 7 owners. "No action will be taken without the CPSC," a Samsung spokeswoman said.
Once the CPSC issues a recall, it typically becomes illegal to sell or resell the affected product until it is repaired.
Write to Georgia Wells at Georgia.Wells@wsj.com, John McKinnon at john.mckinnon@wsj.com and Nathan Olivarez-Giles at Nathan.Olivarez-giles@wsj.com