No More SAT Test Score Requirements? Some Schools Alter Testing Policies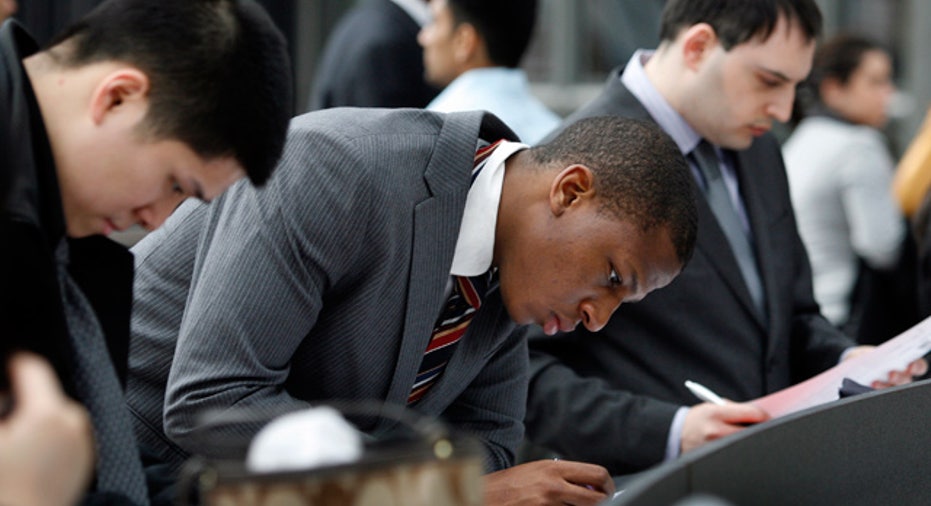 Growing up is tough enough without the worries of your financial future, so Money101  is here for you. E-mail us your questions and let us take off some of the pressure.
College admission requirements used to be fairly standard across the country; high school students knew they needed a solid transcript, strong letters of recommendation and qualified standardized test scores from the SAT or ACT to get into their school of choice.
But in recent years, some schools have altered their admissions policies--becoming more flexible with what test scores they accept for admissions qualifications. Some schools have even gone as far as eliminating traditional standardized testing requirements altogether.
According to FairTest.org, about 850 universities do not use standardized testing to determine admission. Experts expect that number to grow as more colleges look to attract the most qualified candidates and more international students.
"The state of the art in admissions is always evolving," says Scott Shrum, director of admissions research at Veritas Prep. "When one school hits upon a new way to help separate out great applicants from the rest of the pack, or invents a new way to attract more top-tier applicants, its competitors frequently follow suit."
Test Flexible Policies
Prepping for and taking the SAT or ACT has become a standard right of passage for many high school students—but many schools are changing how they use these scores in their admissions process.
New York University changed its testing policy a few years ago to allow students to submit parts of the SAT subject examination or AP exams in lieu of the SAT and ACT.
Its policy became even more flexible this past year for freshmen applying for fall 2012, allowing them to submit:
The SAT or the ACT, or three SAT subject examinations
Three AP examinations, the International Baccalaureate (IB) diploma or three IB higher-level examination scores
A country-specific examination if they're applying from a foreign country
"As long as we have some form of a standardized test to evaluate, that we have some instrument of evaluation that is administered by a third party, we feel that that is the most efficient and effective way for us to evaluate a freshmen or a transfer class," says Shawn Abbott, assistant vice president for undergrad admissions.
Abbott also points out that as the NYU student body becomes increasingly international, the idea of forcing students to take a very American-centric series of tests like the SAT or ACT did not coincide with their goal of becoming a global network university.
"The new policy is much more internationally friendly than we've ever had before," he says.
Test Score Optional Policies
Some schools have decided to nix standardized test scores all together as a way to evaluate their potential incoming classes, according to Barry Liebowitz, principal of International College Counselors, LLC. Schools like this are often referred to as "Test Score Optional", or TSO.
Liebowitz says that instead of welcoming more students, a TSO policy can sometimes put students and their families on guard because they feel less-qualified students are being admitted.
"By saying that they are willing to accept students without test scores is almost saying to the parents that we're still looking for students that have the exceptional test scores but we will take a certain percentage [without test scores], which would take spots away from kids who probably have the right scores to get into a top level school," he says.
Alternative Submission Policies
As the world continues to become more digital, some admissions offices don't see the value paper test scores.
"We see schools experimenting with multimedia applications—inviting applicants to submit PowerPoint files, audio clips, and even short videos," says Shrum.
Shrum says that while some schools have made some adjustments to what they will accept (for example, UCLA Anderson School of Management dropped its video option this year out of concern that not all applicants had the ability to create a video), experts expect schools will continue to expand in this area-especially when they see other schools succeed with their policies.Incentives for Changing Policies
Liebowitz explains that some schools are trying to use a more holistic approach to their admissions process due to the pressure on students who are succeeding inside the classroom, yet bombing standardized tests.
Schools with more flexible testing requirements could attract academically-strong students that simply don't test well.
"By dropping this seeming barrier, they're able to attract a wider, and hopefully more diverse, applicant pool," Shrum says. "The thinking is that by casting a wider net they can find more applicants who meet their admissions criteria and who come from these harder-to-attract groups."
Some argue this shift in admissions policies is a ploy to attract more international students, which more often than not, pay higher tuitions. But Abbot doesn't agree, saying the changes are simply leveling the playing field for all students.
"Regardless of a student's ability to pay and whether or not they're attractive because they are or are not international, the idea that we were expecting international students to conform to a standardized measure of evaluation was just not entirely fair for students who are applying from abroad," he says.
What Does this Mean for Students?
For current high school students thinking these shift in policy means they don't have to work as hard to get into college—they better think twice.
"I don't think it makes it any easier now to gain admission, but I do think that you do as a student have a little bit more control over now in marshalling your best case forward for admission," says NYU's Abbott.
However, Liebowitz says that schools have to be careful about how they approach changes in their admissions testing policies.
"If word were to get out that a top-notch university was accepting students solely based on the fact that a family can pay full tuition, I think it would be bad press for the individual college," he says. "But in this economy, schools are definitely doing it, because one of the main questions asked on every single college application is are you seeking financial aid."