No More 'no Receipt, no Return'?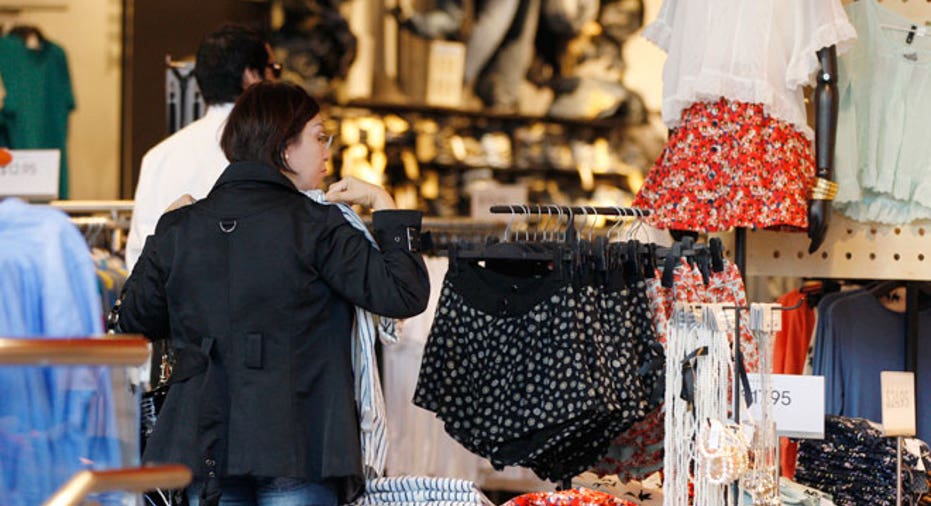 In an era of paperless billing and smartphone payments, a paper receipt seems somehow passe. Wrinkly, inky and easily torn or lost, the receipt is a relic of a quickly changing retail landscape filled with new technological advancements.
While some companies are going receipt-free by creating return policies that instead access consumer transactions using credit card information or other methods, others are still staunchly holding to their "no receipt, no return" policies.
On one end of the spectrum, stores such as Walmart and Kohl's advertise easy, receipt-free return policies. Home improvement chain Mendard's has in-store equipment that allows customers without receipts to scan a credit card, look up their transaction and print out a receipt on-site. But other stores such as Kmart and Office Depot still require an original physical receipt.
Why the discrepancy?
Costly databases
Robert Antall, a managing partner and retail consultant at Consumer Centric Consulting, says for some companies it comes down to cost.
"It's expensive. You've got to create a database and you have to keep every transaction for a long time. It uses up huge amounts of disks pace," he says. "In a large chain, they'll typically keep a database of purchases in a central location."
Meijer, a supermarket/department store chain with200 locations, accepts items for return within 90 days when accompanied by a receipt, according to its official policy, but the company can also look up credit card purchases within seven days. The short window likely reflects a limited amount of transactions that the company needs to store.
"It's just the way our computer systems are set up to read right now," says Frank Guglielmi, public relations director for Meijer. "We find that our customers don't have any problems with it."
Antall says a company's refund policy also usually reflects the type of goods it sells. For a grocery chain, it's more typical to limit refunds to a certain window of time because of the nature of perishable goods.
As opposed to in-store transactions, online purchases are easier for companies and consumers to track, with automatically generated order numbers. Some stores even have separate return policies for online and in-store purchases. For example, Kohl's Department Stores' return policy says that an item bought in one of their stores can be returned without a receipt and the customer can receive a store credit or an even exchange for another item in  the store. (Or if the item was bought with a Kohls credit card, you could even get a refund back to your card.)  However,for an online purchase, you must provide a receipt or the packing slip that came with your package in order to return the item.
The best and the worst list
Ask a group of people for the best and worst companies for making store returns, and you're bound to get some passionate responses. Generally,stores that have a very limited window for returns and a strict receipt policy,such as Barnes & Noble and Motherhood, get low marks while more flexible policies, like those at Kohl's, Lowe's and Costco are praised.
"The ideal return policy is something similar to Nordstrom's policy, where you can return virtually any item at anytime without a receipt, since all transactions are linked to your account, evenif not in completely new condition," says Andrew Schrage, editor at Money Crashers. "It is that kind of policy that gives customers the confidence to do their shopping there."
"The worst return policy is one that doesn't even exist. If it's a 'no questions asked, all sales final' policy across-the-board, I would be wary to ever do my shopping at that kind of store," he says.
Antall says consumer opinion and the forces of competition are always shaping store policies, and he predicts that in a few years, every big box store will have a paperless return option.
"More chains are putting in a central returns database so they can look up credit cards [and give consumers]the ability to return to a different store" from the one where they originally made their purchases, he says. "It's clearly a trend that more and more stores are doing now. It's really consumers demanding it."
The unwritten rule
Some stores, such as Best Buy, might have the capability tolook up your transaction using your credit card if you don't have your receipt,but they don't officially advertise this in their policies.
"Generally, they will not advertise their willingness to accept goods back without receipts, and some leave it to managers' discretion," says Duncan Taylor, director of product management and store solutions at Epicor, a retail software company. "Some types of retailers,such as department stores, are prone to theft where the 'customer' simply picks up a product from the shelf and takes it to the refund counter for a refund."
And some stores want to discourage even legitimate returns as much as possible.
"No retail chain wants to encourage people returning things," Antall says. "They're going to only publicly acknowledge the absolute minimum that they can. The more the consumers see in terms of flexibility of company policy, the more they're going to return."
If you lost your receipt and want to return your purchase but aren't sure if a store can look up your transaction, take it to the store and give it a shot, Antall says. If it's a large chain, your chances are pretty good that they can assist you.
More from CreditCards.com: