No Excuses: These Entrepreneurs Weren't Scared of the Economy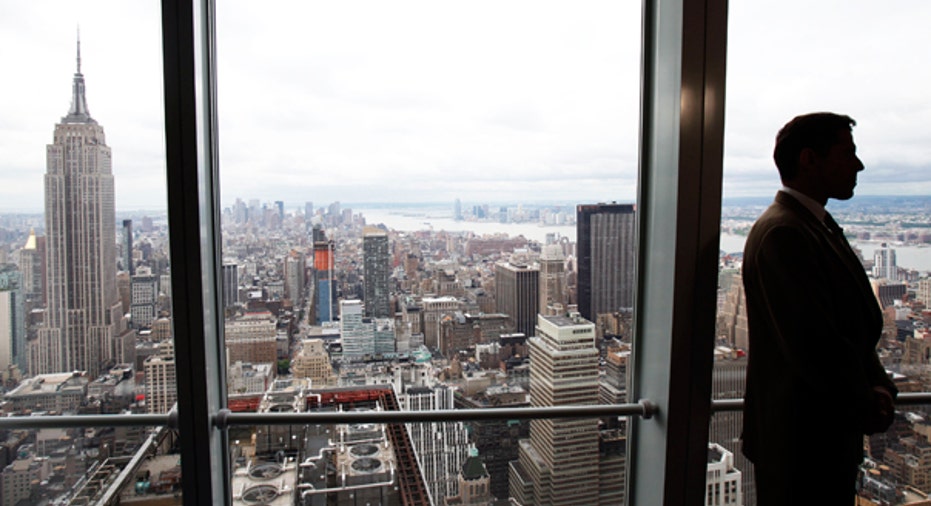 Eli Israel knew the extended economic downturn was making survival difficult for some small businesses, but that didn't stop him from successfully launching his Seattle-based startup called Meshfire in January 2012 and assembling its core team later that summer.
"When you have an opportunity in a new category," Israel explains, "a downturn is often the best time to build its foundations. You can do it with less active competition, with fewer resources and more focus precisely because everyone else is hunkered down."
Israel serves as CEO of Meshfire, which has built a proprietary social media management tool, says the downturn changed the way companies think about their marketing budgets, signaling to him it was time for him to pounce on the opportunity with his business.
"We see an opportunity that is developing now, precisely because of the way consumers are less free with their spending during a downturn," Israel says. "Companies are realizing profoundly that markets are conversations, and they are shifting their marketing spending to tools like ours to help them find and serve their customers. Not only won't that opportunity be the same when economic conditions are better, but we feel that this shift is part of what will raise us out of the current malaise."
Meshfire is far from alone in making that leap. New research shows that current rates of entrepreneurship in the U.S. are as high as they've been in a decade.
That optimistic, full-speed-ahead attitude is indicative of what Babson College and Baruch College found in their latest Global Entrepreneurship Monitor U.S. Report issued in 2013. That study found that in 2012, nearly 13% of the U.S. adult population was engaged in entrepreneurship, with that percentage being higher than it's been since the report started tracking that activity more than a decade ago.
What's more, that report found the vast majority of those entrepreneurs were starting businesses "to pursue an opportunity rather than out of necessity." They're also part of an optimistic lot – more than 43% of Americans, according to the report, believe there are still "good opportunities for entrepreneurship."
Despite the economic slowdown, technological advancements have favored entrepreneurs.
"Starting a company has become dramatically cheaper over the past decade – and even easier," says Brian Trautschold, a Chattanooga entrepreneur and co-founder of Ambition.
He describes his company as "a kind of fantasy football for sales forces" that offers real-time analytics and insights to companies along with competitions to motivate salespeople.
"Now, a few people who can throw together a web or mobile app can have a 'hot company' in a matter of months," Trautschold says. "For those who want to start a technology company or build something new, access to capital is rapidly being democratized, which is obviously good for entrepreneurs.
Even financing, which has long been an obstacle in launching a venture, has become easier with a growing list of accelerators like AngelList and Kickstarter.
"Also, in terms of raising money – [venture capitalists] are increasingly founder friendly. Who knows how long that will last, but VCs are increasingly competing on who can provide the most value to a company more so than who can just write a great check."
The bottom line, says Dallas-based entrepreneur Alexander Muse, co-founder of shopping and technology venture The Haul Company, is entrepreneurs should get moving now, because conditions, in his judgment, have possibly never been better.
"If you've got an idea and the passion to see it come to fruition, you won't bother asking the question," Muse said. "Real entrepreneurs need to start ASAP. They don't wait for conditions to be perfect. Ironically, most of the best companies were started in downturns. Google, Facebook and Twitter [were] all founded during less than optimal macroeconomic times."