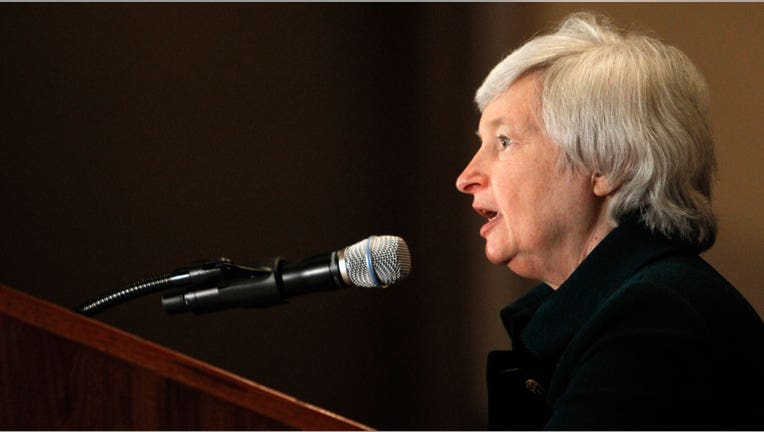 A Senate Banking Committee source said the committee has not yet scheduled a confirmation hearing for Janet Yellen, who President Obama nominated as the next chair of the Federal Reserve two weeks ago.
The source said the committee had not yet received the official background information -- the standard nomination paperwork -- on Yellen from the White House.
The source said that with the lack of paperwork, which is reviewed by committee staff and members, the committee was unlikely to hold her confirmation hearing before mid-November.
If confirmed, Yellen, the Fed's current vice chair, would replace Chairman Ben Bernanke, whose current term expires at the end of January.
A White House spokesperson did not immediately respond to requests for comment.
When he announced Yellen's selection, the president said it was "one of the most important economic decisions that I'll make as president -- one of the most important appointments that any President can make -- because the chair of the Fed is one of the most important policymakers in the world, and the next chair will help guide our economy after I've left office."