NJ Transit weighs disciplinary actions over canceled trains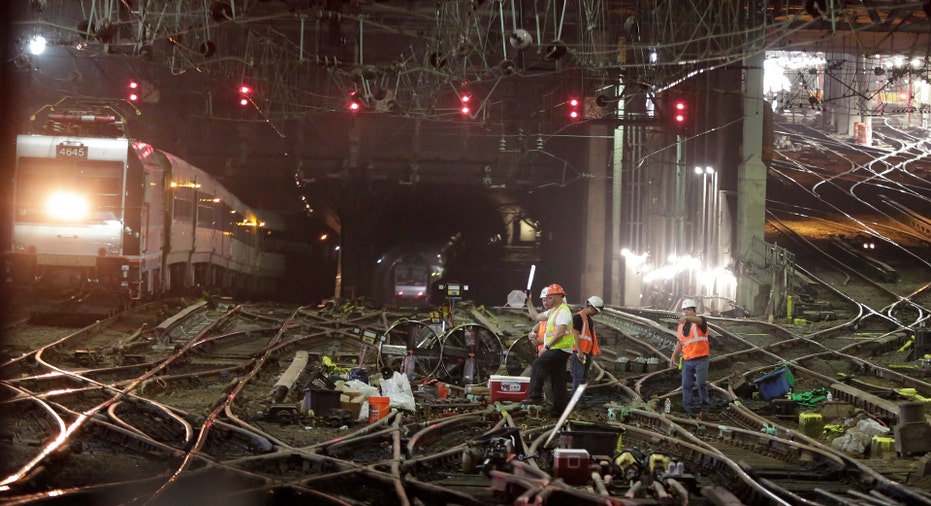 TRENTON, N.J. (AP) — A top New Jersey Transit official tells state lawmakers the agency is considering possible disciplinary action after dozens of trains had to be canceled this week because of a manpower shortage.
NJ Transit Executive Director Steve Santoro said Wednesday at a joint Assembly-Senate hearing on track work at New York's Penn Station that there were 40 cancellations combined Sunday and Monday.
It's unclear whether all cancellations stemmed from engineers' labor contract rights that allow them to take two days to report for work when schedule changes are made.
Santoro says disciplinary action is governed by the labor contract.
The hearing came amid the second week of extensive repairs at the nation's busiest rail station.
Last week, NJ Transit implemented summer service rail service changes due to the track work by Amtrak, which owns Penn Station. The long-awaited infrastructure repairs were announced in May, following multiple derailments at the station, which handles more than 600,000 passengers daily.
In April, a New Jersey Transit train derailed causing mayhem for commuters, as eight of the station's 21 tracks were closed following the accident. About a week earlier, one of Amtrak' Acela trains derailed and collided with an NJ Transit train. Amtrak took responsibility for both incidents, blaming the former on weakening wooden rail ties and the latter on mismatching rail pieces.
"The simple fact of the matter is that some of the track and infrastructure in service today at Penn Station was built in the 1970s at a time when we were handling half the trains and a third of the customers that we do today," then-CEO (now co-CEO) Wick Moorman said in an April statement.
Lawmakers and an Amtrak official said the first week of work went better than expected.
NJ Transit did not respond to FOX Business' request for comment at the time of publication.
The Associated Press contributed to this report.