NJ millionaires-on-welfare bust: More arrests to come, prosecutor says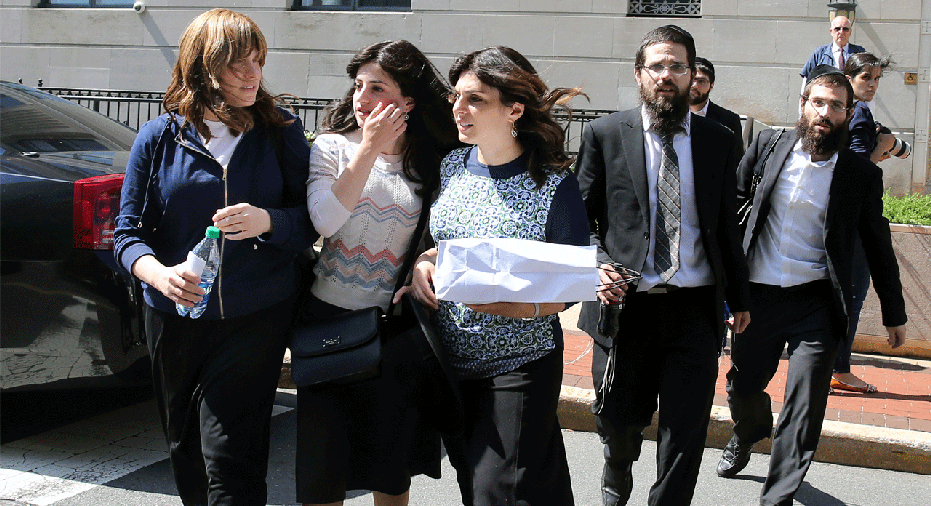 The seven wealthy New Jersey couples, including a rabbi and his wife, who allegedly gamed the system to collect about $2 million in unmerited welfare benefits may just be the tip of the iceberg.
"There will be more individuals served charges. We will not be speaking to the timing of those arrests at this time," a spokesperson for the Ocean County, New Jersey Prosecutor's Office told FOX Business Thursday.
The three couples arrested late Tuesday were released from jail Wednesday without bail after fraudulently amassing more than $670,000 in benefits from programs including Medicaid, food stamps (SNAP), Social Security and public housing, according to the prosecutor's office. They allegedly cheated these programs by falsifying their incomes on a variety of different applications, declaring amounts that were low enough to receive government services.
One of the couples allegedly received Medicaid benefits for multiple years despite their annual income of more than $1 million, the complaint said.
On Monday, four other Lakewood, New Jersey-based couples were charged with cheating public assistance programs out of $1.3 million.
Throughout fiscal year 2016, New Jersey spent $14.5 billion on Medicaid alone, according to the Kaiser Family Foundation. Throughout the same time period, the country as a whole spent $553.4 billion on the health assistance program.
In another instance, a couple allegedly made $1.8 million through various business endeavors that they had listed under relatives' names—yet received housing, food and health benefits. They ultimately defrauded the government out of $178,000. The max allowable gross monthly income for a family of five in the state to be eligible for SNAP assistance is $4,385—which amounts to about $52,600 per year.