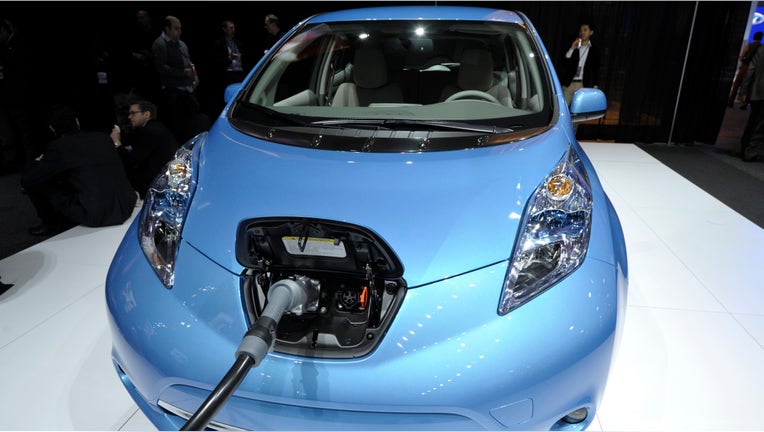 Nissan is offering two years of free charging for drivers who purchase or lease the Japanese automaker's Leaf, making a play to boost incentives for the electric vehicle.
The "No Charge to Charge" program will be available in 25 U.S. markets that currently account for 80% of Leaf sales. Nissan will give buyers an EZ-Charge card, which is managed by NRG Energy's (NYSE:NRG) eVgo charging network. The card also unlocks access to charging stations from ChargePoint and others.
Nissan said the offer will launch on July 1 in Seattle, San Francisco, Dallas-Fort Worth, Phoenix, Washington, D.C. and five other cities. The remaining 15 markets will be added next year.
An EZ-Charge card will be provided retroactively to consumer who bought a Leaf on or after April 1.
Tesla Motors (NASDAQ:TSLA) offers its customers a similar benefit. Owners of the company's Model S sedan have access to a network of charging stations that Tesla calls "superchargers."
"Public charging is an important way to provide added range confidence to EV buyers and persuade more shoppers to join the more than 110,000 LEAF drivers around the world," Fred Diaz, Nissan's senior vice president of U.S. sales, said in a statement.
Nissan sold a record 5,184 Leaf vehicles in the first three months of the year, a 46% increase over the first quarter of 2013. For all of last year, Leaf sales more than doubled to 22,610. Rival Toyota (NYSE:TM) has sold 43,648 of its Prius electric cars so far in 2014, down 21.7%.
Nissan also unveiled a redesigned Murano crossover and a Versa concept car at the New York International Auto Show this week.