Nintendo signals supply difficulties for Switch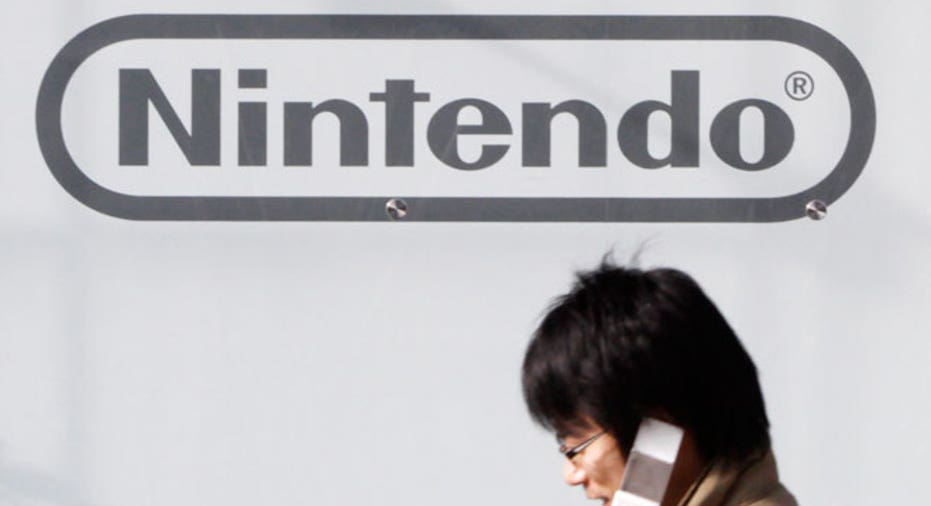 This article is being republished as part of our daily reproduction of WSJ.com articles that also appeared in the U.S. print edition of The Wall Street Journal (July 27, 2017).
TOKYO -- Nintendo Co. kept its sales forecast for the Switch console unchanged despite strong demand, reflecting what analysts said is a supply bottleneck that could hurt the company during the critical year-end holiday season.
Kyoto-based Nintendo said Wednesday it sold 1.97 million units of the handheld-console hybrid game machine in the April-June quarter and is sticking to its forecast of 10 million for the current fiscal year, which ends next March.
That would bring cumulative sales since the console's March 3 debut close to 13 million, short of analysts' forecasts of more than 15 million by March 2018. Analysts said the April-June sales figure wasn't bad but could have been better if Nintendo had been able to deliver more units. Demand is strong, with game fans in some cases lining up for blocks to get their hands on a Switch.
Some people involved in Nintendo's supply chain said there are manufacturing problems. A Nintendo spokesman declined to comment on that but said the company is doing its best to make more units.
Piers Harding-Rolls, an analyst at IHS Markit, said he still expects Nintendo to beat its annual forecast, "but it all depends on supply into the market."
Since the Switch's introduction, demand has kept rising, thanks to a lineup of popular games such as "The Legend of Zelda: Breath of the Wild" and "Mario Kart 8 Deluxe."
The shortage of machines has driven some consumers to pay a premium to get one from resellers. Yuki Noro, a 46-year-old freelance consultant in Tokyo, said she paid Yen53,000 ($474) for a console whose retail price is Yen29,980.
"My son wanted one. I said, 'Fine,' because Nintendo's TV ad said the price was about Yen30,000," she said. "Then I wasn't able to find it anywhere. But I had made a promise, so I had to pay extra. It's truly an unhappy decision I want to forget immediately."
Nintendo plans by the end of 2017 to release more titles for the Switch, including a Pokémon game in September and "Super Mario Odyssey" in October. It started selling "Splatoon 2" last week.
The new Mario game will spur demand, and Nintendo needs to have machines on store shelves to meet it, said independent game consultant Serkan Toto.
In the April-June quarter, the first of its fiscal year, Nintendo reported an operating profit of Yen16.2 billion ($144.8 million) on revenue of Yen154.1 billion, a turnaround from a year-earlier loss of Yen5.1 billion as the company phased out its unpopular Wii U console. Net profit totaled Yen21.3 billion, compared with a loss of Yen24.5 billion.
By Takashi Mochizuki
(END) Dow Jones Newswires
July 27, 2017 02:47 ET (06:47 GMT)