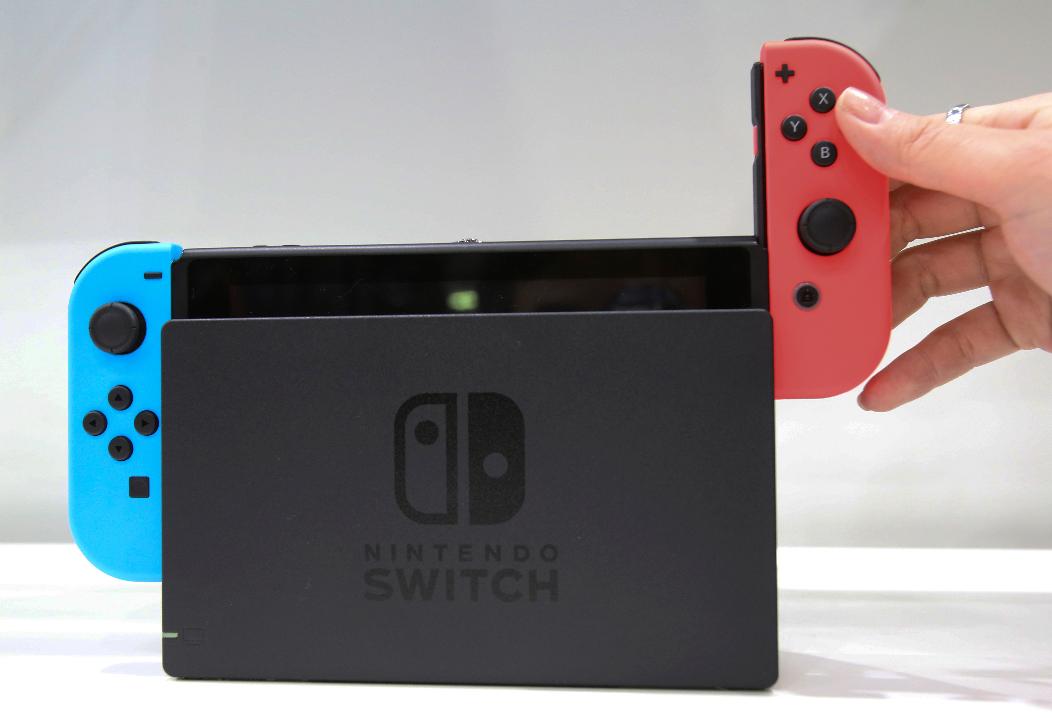 Nintendo's new game console, Switch, may be the hottest thing to hit the video gaming industry since Pokémon Go.
The hybrid console's unique design allows gamers to play both at home and on the road.
In a First on FOX Business interview, Nintendo of the America President Reggie Fils-Aimé told Countdown to the Closing Bell host Liz Claman, the Switch console is something that has never been done or seen before in the video game industry.
"The magic is, you can have this wonderful big screen experience, and then when you take the system out of the dock, its right here," Fils-Aimé said, while demonstrating how the video game system works.
The hybrid device allows you to make a seamless switch from hand-held, to projecting the game on to your television, and features a game from Nintendo's popular "Zelda" franchise, "Legend of Zelda: Breath of the Wild."
"This is a game that the critics have seen and 48 of the critics have said this is a perfect game," added Fils-Aimé.
The sold out Switch, which retails for $299.99, has broken Nintendo's first two-day sales number record, surpassing the popular Wii console's opening weekend.
In order to keep up with the demand, Fils-Aimé said the company plans to continue to "aggressively" replenish the marketplace by supplying 2 million more units in its first month.
"So this is how we are going to get in front of all that demand, by putting more and more product out into the marketplace, increasing our capacity, and certainly we believe this is a product with a tremendous runway," he said.
Fils-Aimé, who has launched five different video game systems with Nintendo, said the Japanese company plans to release a new Mario Kart in April and will work with independent developers to bring the best content to gamers.
"We're working with all of the major publishers out there and they are bringing their best and brightest content out to us."