Nike's 'Back To The Future' Sneakers Score Big For Charity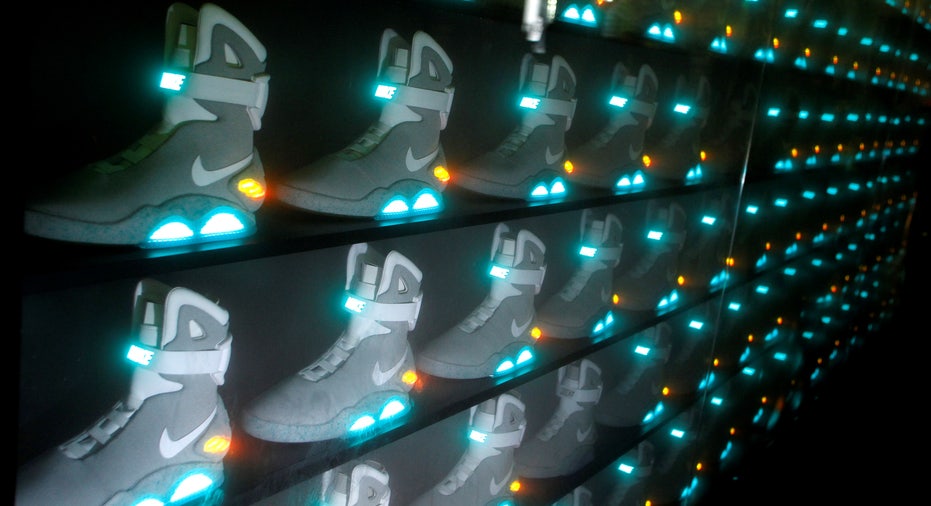 Marty McFly's once-mythical, self-lacing Nike (NYSE:NKE) sneakers from "Back to the Future" just generated millions of dollars for a good cause.
Held in conjunction with the Michael J. Fox Foundation, Nike's lottery-style drawing for 86 pairs of tech-enabled "Air Mag" sneakers raised $6.75 million toward research to find a cure for Parkinson's disease. From October 4 to October 11, customers paid $10 per entry for the chance to win a pair.
"Thanks to Nike, we've raised a boatload of money for research and we've had tons of fun while doing it," Fox said in a statement. "We're grateful to everyone who's engaged in our work and we welcome those who have come to learn more about us through this amazing partnership."
Auctions of individual pairs at events in Hong Kong and London raised $104,000 and $56,000, respectively. The Michael J. Fox Foundation will auction off a third and final pair at their annual New York City gala on November 12.
The foundation will funnel the entire sum toward the "urgent goal to speed the most promising research toward better treatments and ultimately a cure for Parkinson's disease," a spokesperson told FOXBusiness.com.
"It's been an honor to work with Michael and his foundation over the years on such an important mission," Nike Chairman and CEO Mark Parker said. "We could never have imagined when we started this journey 30 years ago it would have a wide-reaching effect – and we can't wait for what's next."
Combined with a previous auction of 1,500 Mag sneakers in 2011, the Michael J. Fox Foundation and Nike have raised more than $16 million toward Parkinson's research.