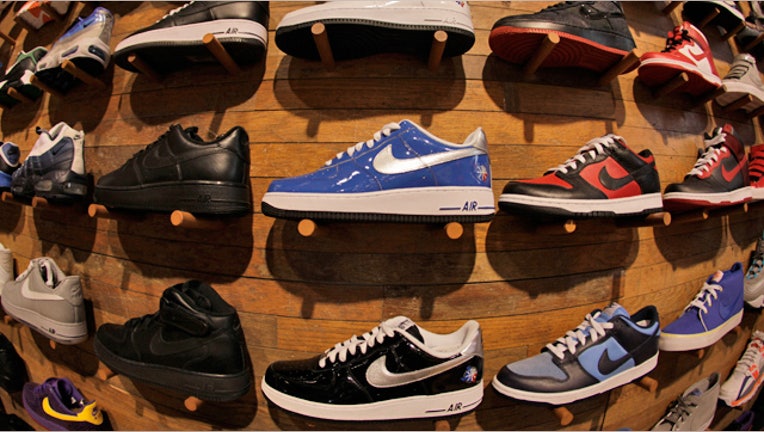 Nike (NYSE:NKE) suspended its contract on Thursday with Olympian athlete Oscar Pistorius, charged with murdering his girlfriend at his home in South Africa on Valentine's Day, in an apparent move to protect its brand amid mounting criticism.
As one of the last brands to end ties with Lance Armstrong, whose titles were stripped of him last year on doping charges, the announcement comes as the sports apparel company faces growing backlash over its handling of disgraced athletes under its suite of sponsorships.
Pistorius, a two-leg amputee, is known as the "Blade Runner" because he sprints on carbon fiber prosthetic legs shaped that give the appearance of blades. He competed in the 2012 Olympics in London and instantly shot to fame amid the buzz surrounding his performance.
On Feb. 14, however, he was arrested for shooting and killing his girlfriend, model Reeva Steenkamp, saying that he believed her to be an intruder. He was charged with murder a day later.
"We believe Oscar Pistorius should be afforded due process and we will continue to monitor the situation closely," Nike said in a statement.
Sponsorships offer athletes millions of dollars in fees in return for their appearance in commercials and ads. Pistorius was getting some $2 million annually in endorsement deals, according to several reports.
However, Nike's 2012 Olympic campaign has been a particular blemish for the company in the aftermath of the shooting where Pistorius refers to himself as "the bullet in the chamber."
The ad's video was removed from Pistorius' official website the day of the shootings.
Beaverton, Ore.-based Nike has faced criticism for its handling of troubled athletes in the past. In addition to Armstrong, it stood by NBA start Kobe Bryant throughout his spat of sexual assault accusations and stayed with golfer Tiger Woods amid adultery allegations.
The brand, known for its swoosh and "Just Do It" logo, was also the first to strike a deal with Michael Vick after the football star was released from jail after serving for his role in staging dog fights.