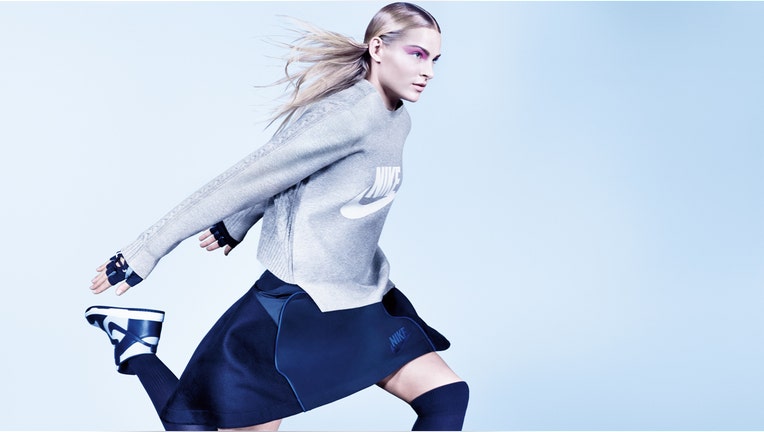 For the third year in a row, Goldman Sachs (NYSE:GS) and Teen Vogue have joined forces to analyze the most important brands to Millennial women.
The 2015 Love List contains the top 20 retail, beauty, fashion and jewelry names according to "It Girls" between the ages of 13-29 who weighed in on their favorites.
Nike (NYSE:NKE), which ranked fifth on the list, continues to be the most talked about athletic brand with the highest purchase intent among female Millennials. The global athletic wear giant has been able to outpace Lululemon (NASDAQ:LULU) in terms of It Girl favorability because of its focus on improving retail presentation. Over the last five years, Nike has invested in improving its women's offering "through both elevated product at retail and more sophisticated distribution in mall-based shop-in-shops."
In addition to the Love List, the survey analyzed several trends that have emerged among Millennial brands:
Athletic Brands Ahead of the Game
"The affinity gap between fashion and athletic continues to narrow for the third year in a row," says the survey.
In addition to Nike, other athletic brands made strides this year among Millennial consumers.
Adidas posted the largest year-over-year gains in terms of favorability and word of mouth. The survey believes the gains have much to do with aggressive marketing campaigns for Adidas Originals and the company's collaboration with Kanye West.
Beauty: Prestige Brands Gain on Mass Brands
According to the survey, "beauty stands out for being well loved and well owned." Specifically, cosmetics remains a winner amongst the beauty categories.
While Millennial females have a greater familiarity with and ownership of mass cosmetics brands compared with prestige brands, scores for the mass category have gone down over the past three years. The survey attributes this to consumers trading up over time.
Four out of the top 10 brands in the prestige cosmetics category belong to Estee Lauder (NYSE:EL), including MAC, which is ranked number one. Estee Lauder has taken several steps to gain traction amongst young women and girls, including launching a campaign with Kendall Jenner, the brand's Millennial spokesmodel.
In terms of mass cosmetics brands, the survey says Procter & Gamble's (NYSE:PG) CoverGirl has been underperforming against its competitors.
L'Oreal, which is comprised of both mass and prestige brands, showed the most momentum amongst acquired brands such as Urban Decay, Essie and NYX, who all held or improved upon their top 10 positions this year.
Fast Fashion Outperforms Traditional Retailers
Fast fashion companies including Forever 21, H&M and Zara trumped traditional apparel brands this year in terms of favorability. It turns out female Millennial consumers are highly aware of traditional apparel brands, but do not like them as much as fast fashion brands.
Forever 21, Victoria's Secret, PINK, and H&M remain the most well-known and well-liked "specialty apparel" brands among respondents.
Macy's (NYSE:M), JC Penney (NYSE:JCP) and Kohl's (NYSE:KSS) saw a drop in purchase intent this year while Nordstrom (NYSE:JWN) and T.J. Maxx (NYSE:TJX) fared better.
Also of note, "big box discounters continued to struggle in this year's survey with losses of ownership rates at Wal-Mart (NYSE:WMT) and Target (NYSE:TGT)."