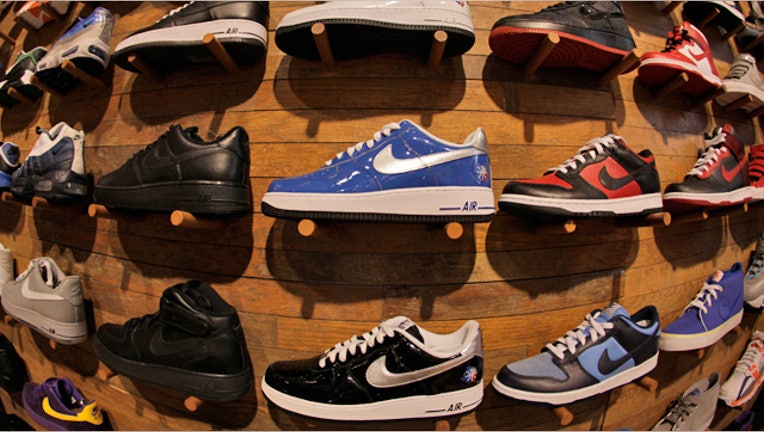 Nike (NYSE:NKE) raised its quarterly dividend by 17% and announced a two-for-one stock split Thursday, a reflection of the shoe designer's confidence in its growth potential.
A dividend of 21 cents, up from a split-adjusted quarterly rate of 18 cents previously, will be payable on Dec. 26 to shareholders of record on Dec. 10.
"Today's increase, together with the four-year, $8 billion share repurchase program announced in September, reflects our commitment to delivering value for our shareholders and the ongoing confidence we have in our strategy to generate long-term profitable growth and strong cash flows," Nike CEO Mark Parker said in a statement.
The Beaverton, Oregon-based company says it has returned more than $14 billion to shareholders through dividends and share buyback plans over the past 11 years.
The two-for-one stock split also announced on Thursday will bring the number of Nike's Class A and Class B common stock to 178 million and 720 million, respectively.
The sports apparel company said the split will be issued in the form of a 100% stock dividend payable on Dec. 24 to shareholders of record on Dec. 10.
"I've never been more confident and excited about our future growth opportunities," Parker said.
Shares of Nike climbed more than 1% after hours to $91.85, though they are down nearly 6% since January.