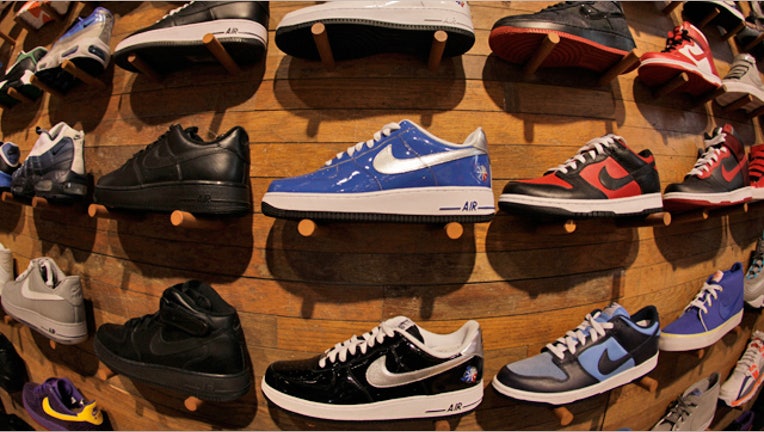 Nike (NYSE:NKE) reported Thursday afternoon a 22% surge in fourth-quarter earnings amid improved gross margins and strong North American demand for Nike brands.
Nike's profit was $668 million, or 73 cents a share, compared to a $549 million profit, or 59 cents a share, in the year-ago period.
Earnings from continuing operations improved to 76 cents a share from 60 cents. Analysts were looking for per-share earnings of 74 cents.
Revenue grew 7.4% to $6.7 billion, beating Wall Street's call for $6.64 billion.
Gross margin widened to 43.9% from 43.8%, with Nike citing lower material costs and pricing adjustments.
Overall sales growth was led by the equipment segment, which posted an 11% increase in sales. Growth was strong in North America and emerging markets, offsetting struggles in Japan and Europe.
Future orders totaled $12.1 billion, jumping 8% over year-ago results.
Shares were trading 3.6% higher at $64.60 in post-market trading. The stock has risen 25.4% over the last 12 months.