Nike 3Q Miss Sends Stock Reeling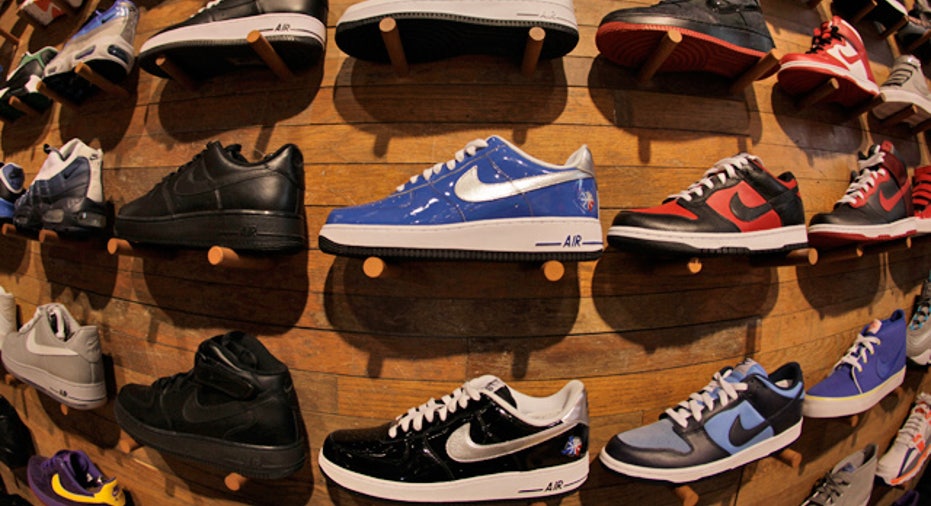 Shares of Nike (NYSE:NKE) tumbled nearly 9% Friday morning after the company disclosed weaker-than-expected quarterly results amid tighter margins.
Nike, which is the world's largest athletic shoe and clothing maker, said late Thursday it earned $523 million, or $1.08 a share, last quarter, compared with a profit of $497 million, or $1.01 a share, a year earlier. Analysts had called for EPS of $1.12.
Sales increased 7.3% to $5.08 billion, trailing consensus calls from analysts for $5.18 billion.
Gross margins tightened to 45.8% from 46.9% amid higher product and freight costs.
"Our solid third-quarter results demonstrate the power of the NIKE, Inc. portfolio," CEO Mark Parker said in a statement. "Our unique ability to create deep connections with consumers, led by an impressive pipeline of innovative product and exciting retail experiences, continues to strengthen our brands and accelerate growth."
Nike said its future orders through July climbed 11% to $7.9 billion. Excluding currency, they would have risen 9%.
Shareholders punished Nike for the disappointing results, sending its stock diving 9.06% to $77.67 Friday morning. The selloff erased Nike's 2011 gains and left it up just 14% from a year ago.
Wall Street analysts also reacted negatively as Goldman Sachs removed its "buy" rating on Nike and downgraded it to "neutral." Goldman also removed the stock from its Americas Buy List.