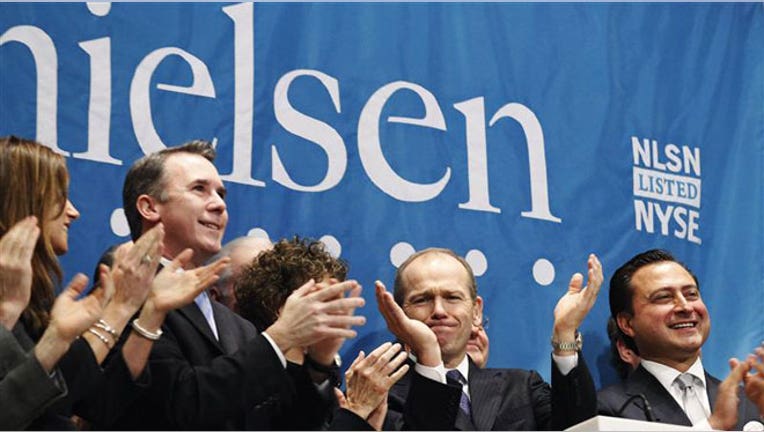 Television ratings company Nielsen Holdings (NASDAQ:NLSN) announced plans on Tuesday to leap into the radio world by snatching media and marketing research firm Arbitron (NYSE:ARB) for $1.26 billion.
The all-cash transaction calls for Nielsen to pay $48 a share for Arbitron, representing a 26% premium on the Columbia, Md.-based company's Monday closing price of $38.04.
Arbitron is the leading provider of ratings for radio listeners in the U.S., but also has a foothold in television and mobile. The company has about 1,200 employees and generated 2011 revenue of about $422 million.
"U.S. consumers spend almost two hours a day with radio. It is and will continue to be a vibrant and important advertising medium," Nielsen CEO David Calhoun said in a statement. "Arbitron will help Nielsen better solve for unmeasured areas of media consumption, including streaming audio and out-of-home."
Nielsen said it expects the acquisition to add to its non-GAAP EPS by about 13 cents a year after closing and by 19 cents two years after the close.
The companies also see cost synergies of at least $20 million, thanks largely to integrating technology platforms and data acquisition efforts.
"By combining Nielsen's global capabilities and scale with Arbitron's unique radio measurement and listening information, advertisers and media clients will have better insights into consumer behavior and the return on marketing investments," said Arbitron CEO William Kerr, who noted that radio reaches 92% of all American teens and adults.
Nielsen said it has secured a financing commitment for the total transaction amount. The deal has been approved by both companies' boards, but is still subject to regulatory approval.
Shares of Arbitron surged 24.05% to $47.19 Tuesday morning, while Nielsen gained 1.28% to $30.00