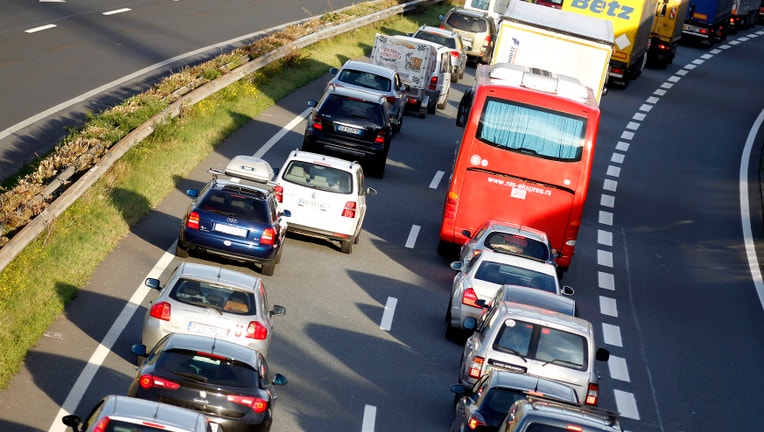 Tens of thousands of car owners could be navigating roadways with counterfeit air bags that bear the insignia of major worldwide auto makers. That's the warning from the National Highway Traffic Safety Administration, which alerted industry officials that testing reveals those air bags don't inflate or fail to inflate properly. According to the NHTSA, in once instance, upon impact, the counterfeit bag shot shards of plastic and metal pieces.
While the failure of airbags to inflate is potentially hazardous to drivers, the agency said it was not aware of any deaths or injuries linked to the counterfeit air bags, and the issue affects fewer than 0.1% of all U.S. vehicles. Additionally, the NHTSA informs consumers the issue does not affect new vehicles, or replacement air bags installed by a new-car dealer.
In a statement, Transportation Secretary Ray LaHood advises drivers to have their vehicles inspected for the faulty replacement air bags.
"Any time equipment that is critical to protecting drivers and passengers fails to operate properly, it is a serious safety concern. We want consumers to be immediately aware of this problem and to review our safety information to see if their vehicle could be in need of inspection," he said.
If drivers suspect their car might be at risk for faulty replacement air bags, the NHTSA recommends contacting auto maker call centers, having the vehicle inspected and air bags replaced, if necessary. A list of those call centers and additional information is available at www.safecar.gov.
U.S. Immigration and Customs Enforcement Director John Morton said the agency is working with others in the government including U.S. Customs and Border Protection and the U.S. Department of Justice to better understand the issue and figure out how to prevent it from happening again in the future.
"Organized criminals are selling dangerous counterfeit and substandard airbags to consumers and suppliers with little to no regard to hazardous health and safety consequences," he said.  "We will continue to aggressively investigate criminal supply chains with our law enforcement and private industry partners and bring these criminals to justice."
An announcement of the faulty airbags is expected from the Obama administration Wednesday.