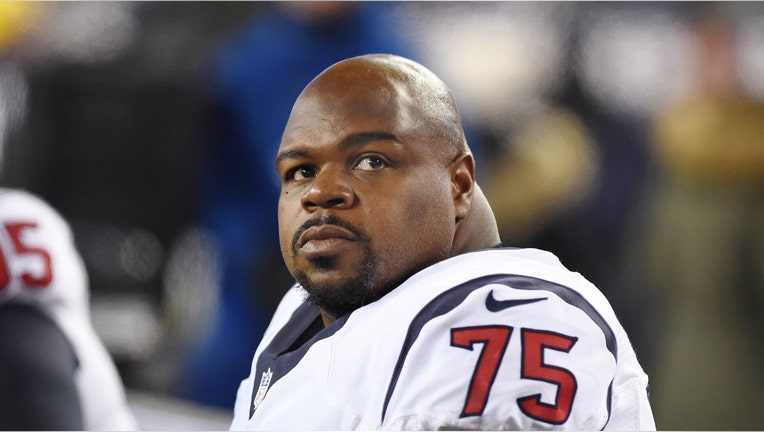 Longtime New England Patriots defensive lineman Vince Wilfork announced his retirement from football by hanging up his football cleats and picking up the grill tongs.
Wilfork, 35, called it a career on Monday via a Twitter advertisement sponsored by Kingsford Charcoal. In the minute-long clip, the All-Pro nose tackle said he was "moving on to smoked meats," adding that he would host a "farewell tailgate" event before the Patriots' season-opening clash with the Kansas City Chiefs on Sept. 7.
A first-round draft pick in 2004, Wilfork won two Super Bowls and appeared in five Pro Bowls as a member of the Patriots. He spent 11 seasons in New England before closing out his career with two seasons as a member of the Houston Texans.
Wilfork has partnered with KingsFord, a subsidiary of the Clorox Company (NYSE:CLX), since last May, when the barbeque brand tapped the NFL veteran to spearhead a promotional campaign to make ribs the United States' national food.
Wilfork retires with 559 career tackles and 16 sacks in 189 regular-season games. He earned nearly $60 million in salary during his NFL career, according to Spotrac.