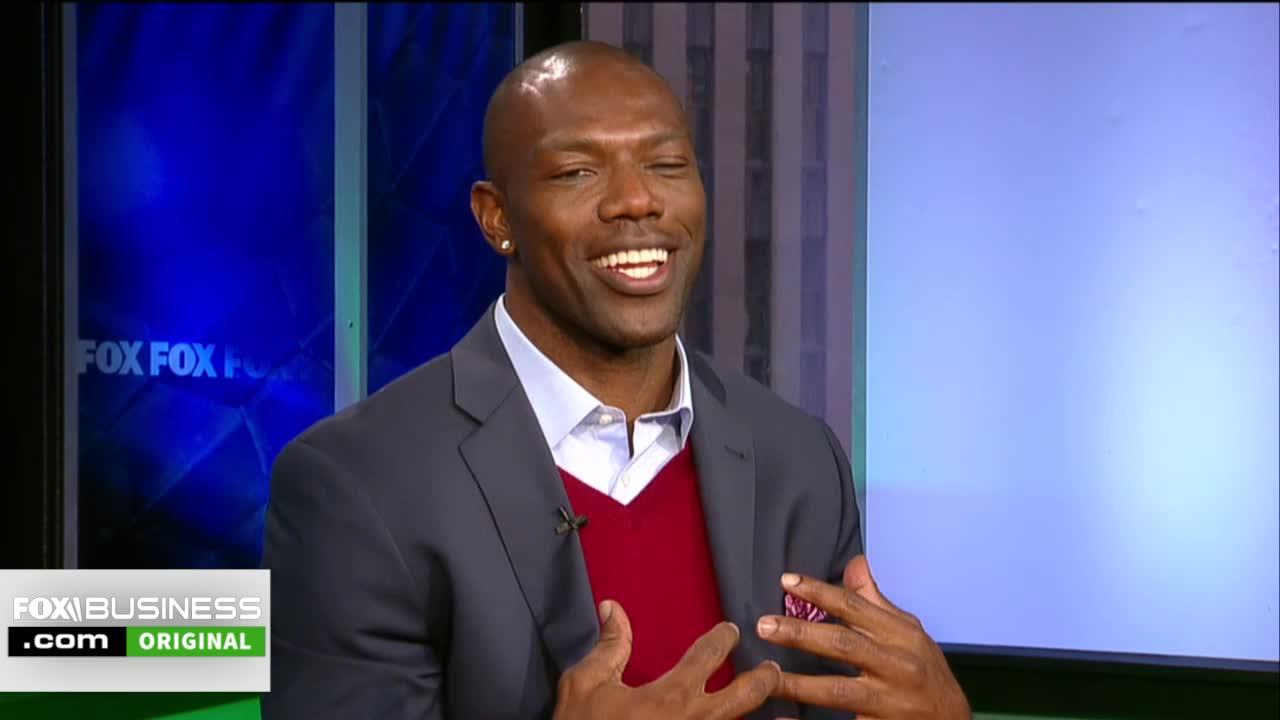 Former NFL superstar wide receiver Terrell Owens has teamed up with entrepreneur Brett Knutson on an app called Hive, which aims to foster friendships between local individuals who share similar interests.
Part of the reason the retired football pro, who boasts a decorated 15-year career with multiple franchises, signed on with Hive is because he can sympathize with people who have trouble connecting with others.
"I try not to see myself as a celebrity," Owens told FOXBusiness.com. "I grew up in Alexander City, Alabama. I came from humble beginnings, but I know what it's like not to be able to connect with people."
Owens was a controversial figure within the NFL, sparking divisions with both comments and over-the-top touchdown celebrations.
Knutson designed the app initially for his mother, who suffers with a disability, lost her driver's license and has since struggled to connect with friends. While the app is currently free and Knutson is not focused on turning a profit, he said the co-founder of a gaming company and "a couple big real-estate moguls with tech investing experience" have already signed on as investors.
What differentiates the app from similar programs put out by popular dating sites, like Bumble, is that it connects people based on common interests rather than by matching user profiles, the pair explained. T.O. referred to Hive as "the next best wave of communication and interacting."
Owens has been open about financial challenges he struggled with toward the end of his playing days, with some reports surfacing around 2012 that he had lost much of the $80 million he made during his 15-year career. Owens attributed those missteps to trusting the wrong people to manage his finances, but told FOXBusiness.com that he has a "great" team around him now putting him back on "the right path," which includes the new Hive collaboration.
"[Knutson] had to go through that process of talking to my business consultants and really trying to arrange something where I'm comfortable," he said. "I understand where social media is right now, it's really not the financial gain that I'm getting out of this, again just partnering with somebody on the, really kind of the embryonic stages of something new."
From his financial missteps, Owen said he learned to do his "due diligence."
Peter Kraus, runner-up on the last season of "The Bachelorette," has also signed on to promote Hive.