NFL's Roger Goodell downplays player safety concerns amid concussion debate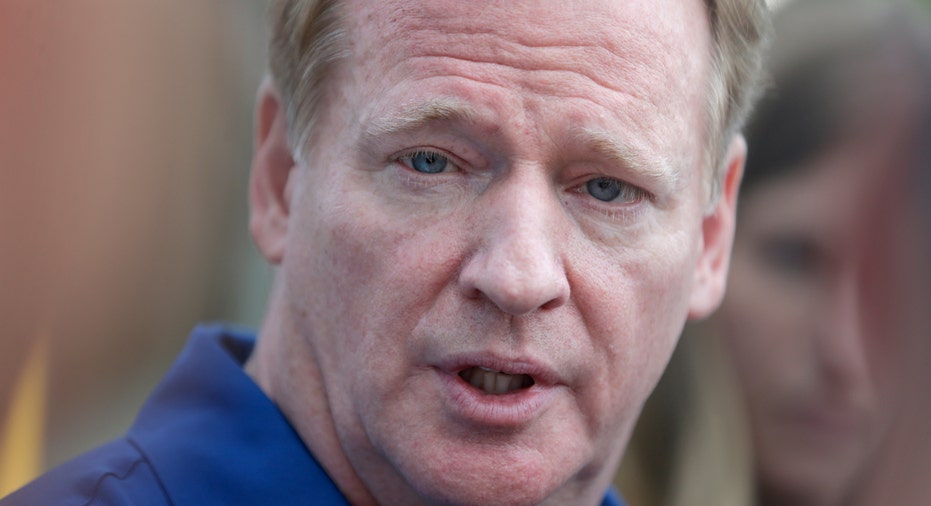 NFL Commissioner Roger Goodell downplayed concerns about player safety on Monday, days after the release of a study that found an overwhelming number of former football players showed signs of the degenerative brain condition known as CTE.
"The average NFL player lives five years longer than you, so their lifespan is actually longer and healthier," Goodell said in response to a question about player safety during a fan forum at the New York Jets practice facility. "I think, because of all the advancements, including the medical care that number is going to even increase for them."
A study released last month by noted neuropathologist Dr. Ann McKee found that 110 of 111 deceased former NFL players (99%) had chronic traumatic encephalopathy. CTE is a degenerative brain condition that has been linked to repeated blows to the head.
The prevalence of CTE in former NFL players was addressed in the 2015 film "Concussion" and has been a source of continued debate between the league and its critics. The NFL has made several rule changes designed to address player safety concerns in recent years, including harsher penalties and fines for players responsible for dangerous hits on opponents.
Goodell did not address the findings in McKee's study. However, the commissioner questioned whether concussion studies are an effective gauge of NFL player safety, according to the New York Times.
"I think the one thing everyone agrees on is there's an awful lot more questions than there are answers at this point," Goodell said.