NFL's return boosted beer consumption 36% on opening Sunday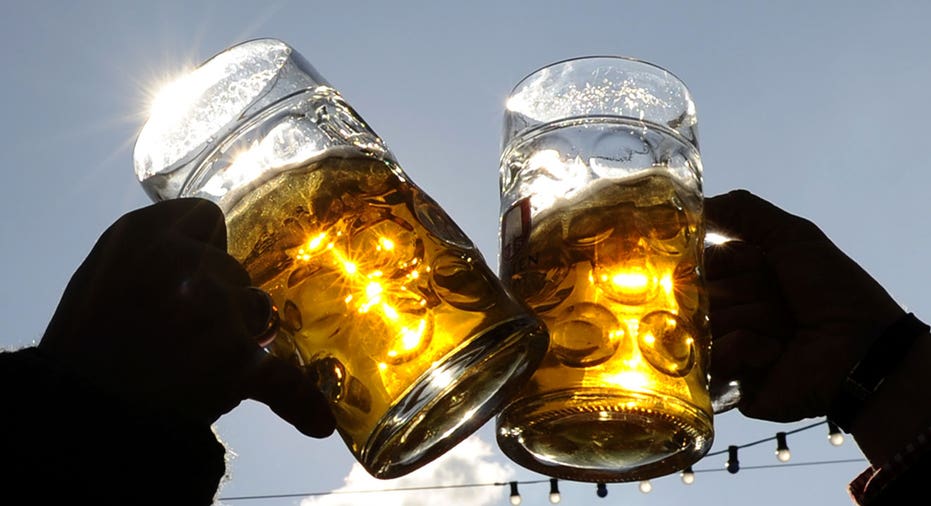 The NFL's return to the gridiron for its 2017 season is already providing a major boost to restaurants that sell beer, according to data from an industry monitoring service.
Total beer consumption rose 36.6% for the first Sunday of the NFL season compared to the same day one week earlier, said BeerBoard, which monitors draft beer lines at restaurants like Buffalo Wild Wings and Hooters. Sales volume was also 7.2% higher than on the first Sunday of the 2016 season.
Beers produced in the United States were the beverage of choice, with more than half (50.5%) of beer drinkers opting for domestic options. Bud Light and Miller Lite proved to be the most popular options, ahead of craft beers and IPAs.
While domestic beers ruled the day during Week 1, imported and craft beers appear to be closing the sales gap. U.S.-brand beer consumption actually fell 6.3% compared to Opening Sunday last season, while import consumption rose 12.2% and craft beer consumption rose 4.6%.
Anheuser-Busch, the parent company of Bud Light, paid $1.4 billion to lock up exclusive rights as the NFL's official beer through 2022.
Beer continues to be one of the most popular beverage categories in the United States. Americans spent more than $37 billion on beer at retail stores over a year-long period ending in February 2017, according to data from Nielsen.
The Brewers Association estimates the overall size of the U.S. beer market at more than $107 billion, with $23.5 billion coming from craft beer alone.