NFL's Kirk Cousins to sign rare fully guaranteed contract worth $84M: reports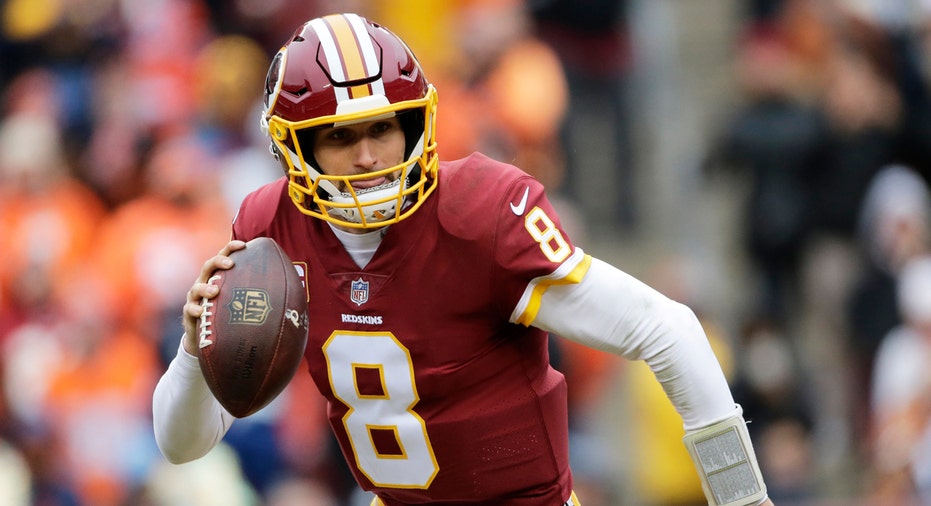 Free agent quarterback Kirk Cousins will sign the largest fully guaranteed contract in NFL history if he formally agrees to join the Minnesota Vikings later this week, as first reported by ESPN's Adam Schefter on Tuesday.
Cousins, 29, purportedly plans to sign a 3-year contract that fully guarantees $84 million at signing. That means Cousins will receive the entire balance of the contract regardless of whether he is injured or the team opts to cut him for poor performance.
That total trumps previous highs set by San Francisco 49ers quarterback Jimmy Garoppolo, whose five-year, $137.5 million deal included $41.7 million guaranteed at signing, and Detroit Lions quarterback Matt Stafford, whose five-year, $135 million last September included $60.5 million fully guaranteed at signing, according to Spotrac.
Cousins' contract has an average value of $28 million per season, which also makes him the highest-paid in NFL history on an annual basis. Garoppolo, who is set to earn $27.5 million on an average annual basis, held the previous record for about one month.
Unlike other major sports leagues like the MLB, NHL and NBA, fully guaranteed contracts are a rarity in the NFL. The NFL Players Association calculates that guaranteed compensation such as signing bonuses account for about 60% of payments to NFL players.
Without the protection of guarantees, NFL teams can cut players who are under contract without paying out the balance of the deal.
While Cousins is expected to sign with the Vikings, the deal has not been officially signed. The former Washington Redskins quarterback is set to meet with Vikings officials in Minnesota on Wednesday and Thursday, with an agreement expected shortly thereafter, barring any setbacks in negotiations, NFL Network reported.