NFL's Goodell 'convinced' Colin Kaepernick will get another chance to play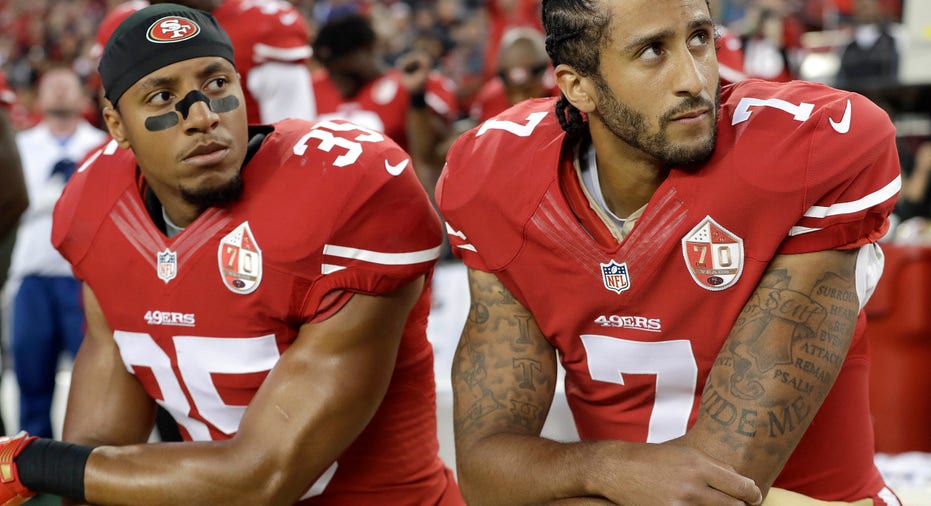 NFL Commissioner Roger Goodell said Thursday that he expects free agent quarterback Colin Kaepernick to get another chance to play in the league amid allegations from critics that he is being blackballed because of his political beliefs.
"I want to see everyone get an opportunity, including Colin, but those decisions are made by football people," Goodell said during an appearance on Fox Sports 1's "First Things First" show. "When teams have a need and when teams feel like they can get better by a particular individual, whether they know the system, or whether they have more talent, or whatever it may be, that's what they're going to do. And I'm still convinced that he'll get that opportunity when the right opportunity comes along. That's what our league's all about."
When asked whether he personally thought Kaepernick was talented enough to continue to play in the league, Goodell declined to say, stating that he is not a "football expert."
Kaepernick, 29, started a national debate last fall when he repeatedly kneeled during the playing of the national anthem to protest social and political injustice in the United States. He has been a free agent since opting out of his contract with the San Francisco 49ers last March.
Kaepernick's supporters argue that his continued unemployment, despite a playing resume that includes a Super Bowl appearance, is directly related to his protests. Several civil rights groups rallied on Kaepernick's behalf outside NFL headquarters in New York City last month.
Goodell denied during the summer that Kaepernick is being blackballed by the league's 32 teams, stating that teams are making "individual evaluations" to determine whether he would be a fit for their rosters.