NFL's Drew Brees: Saints will kneel, then stand for national anthem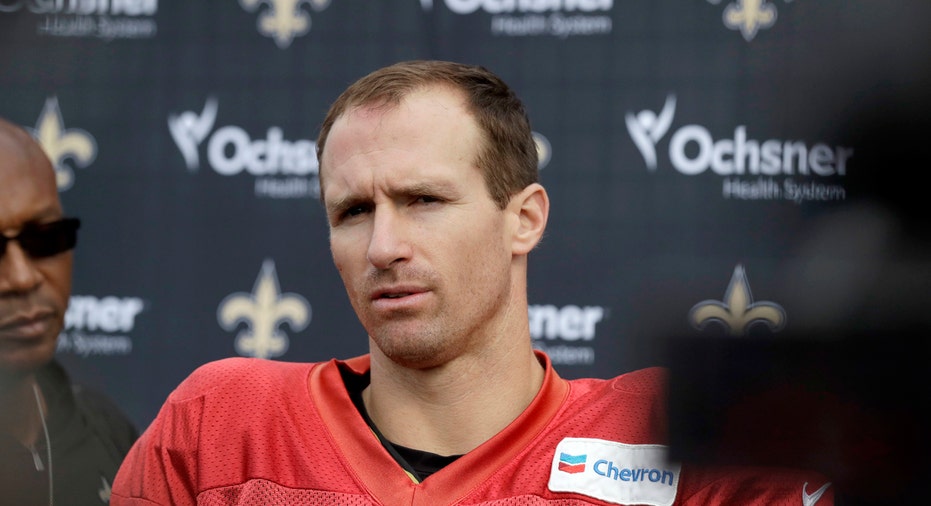 New Orleans Saints quarterback Drew Brees says the team will kneel, then stand together during the national anthem on Sunday as a sign of unity amid ongoing league-wide protests.
Brees says in a tweet on Friday, "As a way to show respect to all, our #Saints team will kneel in solidarity prior to the national anthem & stand together during the anthem."
That's also how the Dallas Cowboys dealt with their anthem protest on Monday night in a game against the New York Giants.
Ten Saints players sat on the bench during the anthem last Sunday on a day of unprecedented protests among NFL players and some owners in response to comments by President Donald Trump that players should be fired if anyone "disrespects our flag."
More than 200 NFL players engaged in some form of national anthem demonstration last Sunday to protest Trump's comments. A few teams, including the Pittsburgh Steelers, opted to skip the anthem entirely.
The Green Bay Packers and Chicago Bears stood and linked arms on Thursday night during the national anthem. Some Packers fans followed suit at the suggestion of Packers quarterback Aaron Rodgers.
The Associated Press contributed to this report.