NFL TV Ratings See Post-Election Boost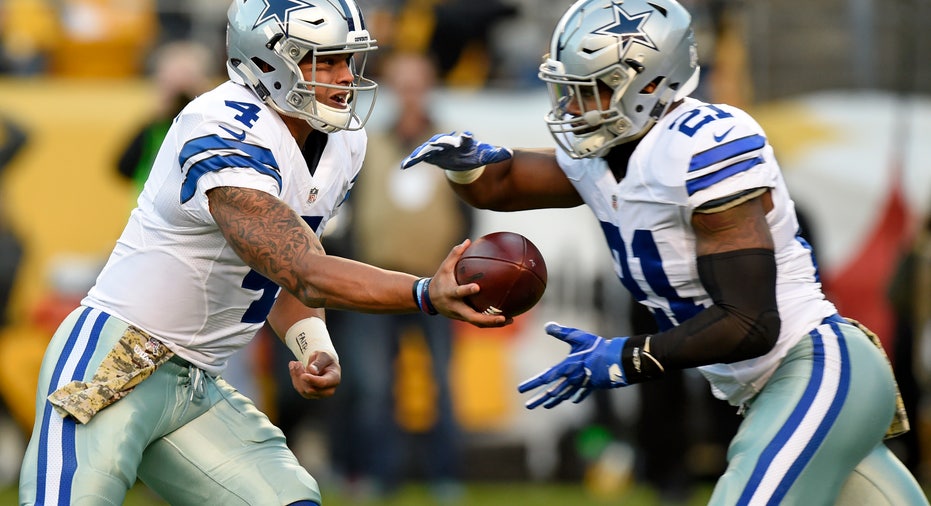 Unprecedented media coverage of the 2016 presidential race is one of several explanations offered for the NFL's plummeting ratings this season, and the latest data shows there may be some truth to that theory.
Since the election, national NFL games across broadcast and cable are averaging an audience of 18 million viewers, according to Nielsen data obtained by FOXBusiness.com. That's a nearly 17% increase from the period from the start of the season up until the election, when national NFL games drew an average of 15.4 million viewers.
Sustained success by the 11-1 Dallas Cowboys, owner of the NFL's largest fan base, has helped to boost TV ratings. The Cowboys' win over the Washington Redskins drew 35.1 million viewers, the highest total for a regular-season game in more than two decades. Similar, the Cowboys' victory over the Minnesota Vikings on December 1 drew 21.8 million viewers, making it the most-watched Thursday Night Football game in the series' history.
The data suggests that at least some viewers are dedicating more time to the NFL since the outcome of the election was decided on November 8. But overall, TV ratings are still down across the board compared to last year.
During the 2015 season, CBS (NYSE:CBS) said it drew an average of 19.1 million viewers, while FOX (NASDAQ:FOXA) said it drew an average of 20.75 million viewers.
NFL media executives addressed the ratings decline in an internal memo in October. At the time, ratings across all networks were down 11% through the first four weeks of the season, ESPN's Darren Rovell reported.
"Prime-time windows have clearly been affected the most, while declines during the Sunday afternoon window are more modest," NFL executives, Brian Rolapp and Howard Katz, wrote in the memo obtained by ESPN. "While our partners, like us, would have liked to see higher ratings, they remain confident in the NFL and unconcerned about a long-term issue."
Aside from election coverage, pundits offered the NFL's concussion scandal, a series of player protests during the National Anthem, cord-cutting and the league's oversaturation of the television market as potential reasons for its ratings struggles.
President-elect Donald Trump took credit for the ratings decline during an October rally in Cincinnati, Ohio.
"Then you look at the NFL. Well, now they should start recovering, but their ratings were so far down, and you know what that reason was? This -- because this business is tougher than the NFL," Trump said.