NFL team values rise, Dallas Cowboys worth $4.8B: Forbes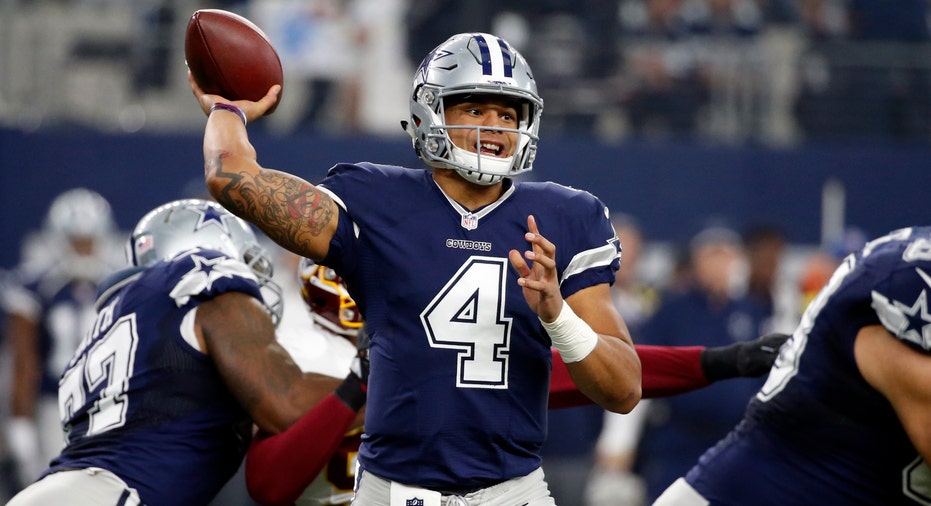 The National Football League's business is booming despite the highly-publicized debates surrounding National Anthem protests, ongoing player safety concerns and sagging television ratings.
The average NFL franchise's value rose 8% to $2.5 billion this year, according to Forbes' latest calculations. The league's 32 teams had an estimated average operating profit of $101 million last season, with no team taking in less than $40 million. As a whole, the NFL earned $3.2 billion in total income – substantially more than earnings of every NBA, MLB and NHL team combined, the financial publication noted.
The Dallas Cowboys ranked highest among NFL teams with an estimated value of $4.8 billion and a league-high operating income of $350 million. Current owner Jerry Jones paid a reported $140 million to purchase the team in 1989. Under his watch, the Cowboys have topped Forbes' list of the most valuable NFL franchises for 11 straight years.
The New England Patriots, the NFL's reigning Super Bowl champions, ranked second at $3.7 billion, followed by the New York Giants at $3.3 billion. The Buffalo Bills ranked as the NFL's least-valuable franchise, with an estimated value of $1.6 billion.
NFL teams grew in value due in large part to lucrative television and media rights contracts. The league took steps during the offseason to speed up the pace of play during games after viewership dropped an average of 8% per broadcast in 2016.
Critics argue that National Anthem protests by free agent quarterback Colin Kaepernick and other players contributed to the ratings decline. Others have pointed to the rise of player safety concerns, such as the negative long-term health risks for those who have suffered multiple concussions.
The league is set to earn about $14 billion in revenue this season, up more than $900 million compared to 2016.