NFL Quarterback Drew Brees Eyes Boxing World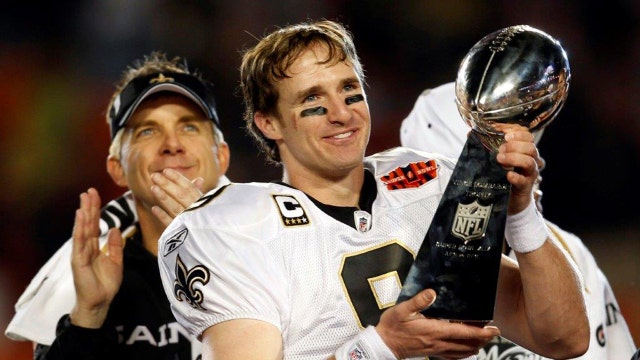 Continue Reading Below
Advertisement
Title Boxing Club, which offers boxing and kickboxing classes (there's no fighting), was founded in 2008 by former professional boxer Danny Campbell. Last year, Inc. Magazine
"We have roughly 200 locations under development right now," John Rotche, CEO of Title Boxing Club tells FOXBusiness.com. "We're in 36 states and Mexico with big plans to go international as well."
Rotche says he met Brees when he spoke at the University of Michigan's School of Business to a bunch of NFL athletes who were looking to transition from the game at some point and diversify their revenue stream.
"Drew was sitting in the front row taking notes, more than anymore else in the class," he says. "And, afterwards we formed a relationship and then when the opportunity presented itself for Title Boxing to come in as partner, I called him."
Brees is no stranger to the franchising world either. He's a co-owner of a Jimmy John's Gourmet Sandwich franchise in New Orleans, where he currently has eight locations and employs over 250 people. He's also on the ownership side of Walk-On's Bistreaux & Bar.
"What I love about franchising is that it gives people the opportunity to own their own business without having to go through the process of taking some crazy idea that they had and then go through the process of creating a business," says Brees.
While he's not throwing in the towel on his football career any time soon, he says he is just enjoying the opportunity to learn about building businesses.
---
More on this...