NFL Meeting: Raiders to Vegas, Rule Changes Lead Agenda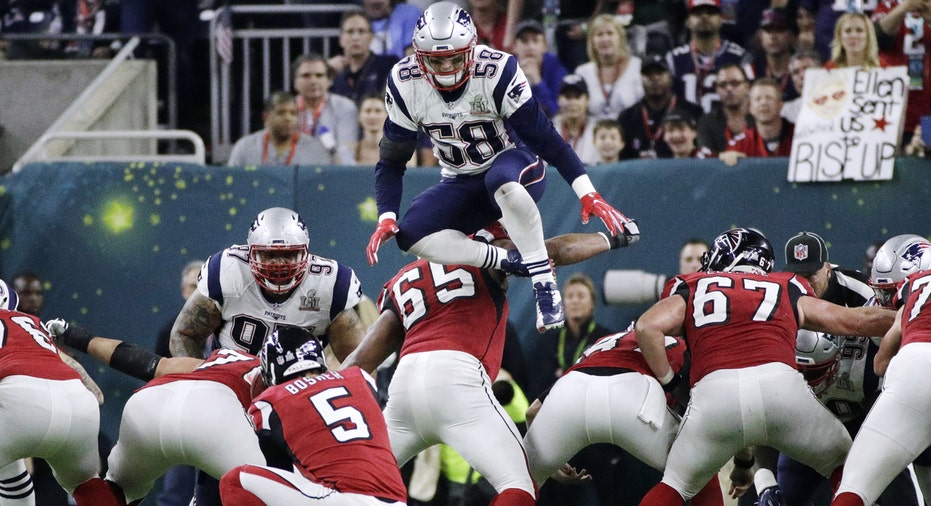 The fate of the Oakland Raiders' potential move to Las Vegas will be at the top of the docket next week when the NFL's top officials convene in Phoenix, Arizona for their annual league meeting.
The meeting, which starts on Sunday and runs through Wednesday, is expected to feature votes on various issues related to NFL policy and the league's future, both on and off the field. Aside from the Raiders' proposed relocation to a new stadium in Sin City, league executives and team officials will consider rule changes that would affect the speed of NFL games, the safety of its players and more.
Here's a breakdown of what to expect from next week's NFL meeting.
Raiders Vegas-bound?
Without a clear path to a new football stadium in the Raiders' longtime home city of Oakland, team owner Mark Davis has set his sights on Las Vegas. The Raiders and Las Vegas officials have a tentative agreement to build a 65,000-seat, $1.9 billion facility in Sin City, with financing from Bank of America (NYSE:BAC) and about $750 million in public funding.
The NFL is generally averse to teams leaving their current markets. In February, Commissioner Roger Goodell expressed "disappointment" in the Chargers' decision to relocate from San Diego to Los Angeles this offseason, adding that the league hadn't "made a determination" on whether Las Vegas could support a full-time NFL franchise.
The league's owners are expected to hear more details about the Raiders' proposed move to Las Vegas, including specific information on the stadium plan and an update on where the team would play until their new facility is complete. Oakland officials are also expected to make a last-ditch effort to convince the NFL that they can build a stadium that would satisfy league and team officials.
Even if the relocation is approved, the Raiders would likely remain in Oakland for at least two more seasons, NFL.com reported. The vote, which could come as early as Monday, requires approval from 24 of the league's 32 owners to pass. The Raiders would have to pay up to $650 million in relocation fees to complete the move.
In addition, the league's owners are expected to re-examine the circumstances of the Chargers' move to Los Angeles and whether the San Diego market can be salvaged.
Changes to Instant Replay
League officials will vote on a proposal to "centralize" the instant-replay challenge system – both to improve referee accuracy and to streamline what has proven to be a slow process. Game officials would have access to a tablet that links to the league's officiating headquarters in New York, rather than running to the sideline to check a play on a fixed monitor.
"This should improve consistency and accuracy of decisions and help speed up the process," Goodell said.
Pace-of-play
In a bid to improve the NFL's viewer experience and on-field product, Commissioner Goodell's office is pushing to speed up the flow of the game. Specifically, Goodell wants to add a "play clock" after touchdowns and extra points to ensure games resume in a timely fashion. He also wants to add specific regulations for halftime breaks and for when to restart the clock when a player runs out of bounds. A proposal to shorten the overtime period of 15 minutes to 10 minutes is also up for consideration.
Like the instant replay proposal, the pace-of-play changes require approval from the league's teams. NFL pundits will also be watching for updates on the commissioner's plan to reduce the frequency of commercial breaks during television broadcasts.
Safety-related rule changes
The NFL's competition committee has proposed several rule changes designed to address the injury and concussion concerns that have dogged the league's public image in recent years.
Chief among the proposed measures is a motion to make certain "dangerous hits" punishable by ejection or suspension. League officials will determine what constitutes an illegal hit and submit that information to the 32 teams. The NFLPA declined FOX Business's request for comment on the proposal until their officials can view the official document.
In addition, teams will vote on new rules to protect "defenseless receivers" from hard tackles, as well as whether to bar special teams players from leaping over the line of scrimmage to block extra point and field goal attempts.