NFL live-streaming deals are 'the future,' Patriots owner Kraft says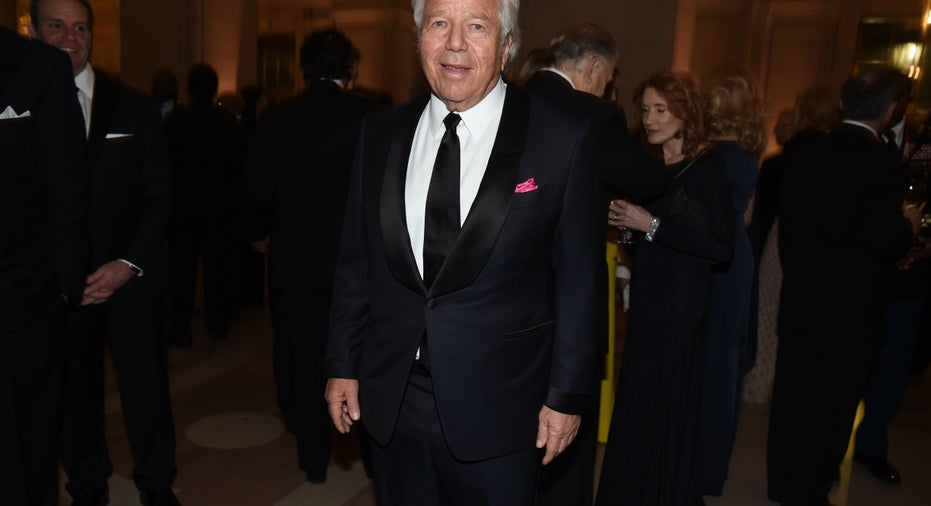 New England Patriots owner Robert Kraft said Friday that live-streamed broadcasts, like Amazon's (NASDAQ:AMZN) deal to air "Thursday Night Football" games this fall, are "the future" of the NFL.
"This year we're with Amazon and for us the future is OTT," Kraft said during an interview at the Cannes Lions festival in France, according to the New York Post. "We'll be very interested to see how Amazon goes as it's behind the paywall. The thing we have to be careful of is millennials. They don't watch TV, they don't have TVs or subscribe to cable. So we have to bring that audience in. Partly it's done through fantasy games and linking to that. Over-the-top is a great opportunity."
Amazon reportedly paid $50 million for the right to live-stream 10 "Thursday Night Football" games during this upcoming NFL season. The games will only be available to paid users of the "Amazon Prime" video service, which costs $99 per year. The e-commerce giant is charging $2.8 million for advertising bundles during the streams, Reuters reported this week.
While TV broadcast deals have traditionally comprised the bulk of the NFL's multi-billion dollar revenue stream, the league has increasingly experimented with streaming options in recent years.
Prior to Amazon, Twitter Inc. (NYSE:TWTR) paid $10 million to stream a 10-game "Thursday Night Football" package during the 2016 NFL season. The deals allow streaming partners to air the broadcast feed from NBC or CBS, the league's TV partners, while selling a small amount of advertisements that are exclusive to the live stream.
Kraft also said that the NFL plans to expand its international offerings in upcoming years, including the addition of a permanent team in the United Kingdom. Recently, the NFL has added additional games to its London series and held a "Monday Night Football" contest in Mexico City. League officials say a robust international audience will help drive revenue growth.
"Now we play four games a year in London and sell tickets to 80,000 people and we're going to have a team in London," Kraft said. "We're playing the Raiders in Mexico and have plans to play in Germany, Canada and Brazil and China. I don't know, why not France?"