NFL Kicks Off Season With $15.2B ESPN Deal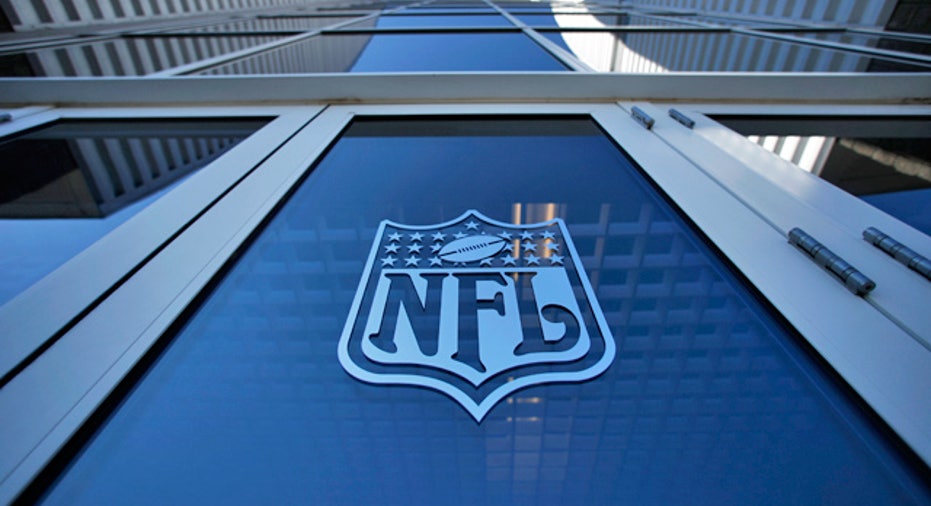 Hours before the kickoff to a highly-anticipated season, the National Football League unveiled on Thursday an eight-year contract extension with ESPN for the Monday Night Football franchise that is reportedly worth $15.2 billion.
The new deal will keep the second-most watched football program on the Walt Disney (NYSE:DIS) cable network through 2021. The agreement, which is set to begin in 2014, will also boost the number of NFL-related programs appearing on ESPN.
The MNF contract extension is the latest sign of the strong demand in the media world for premium sports content.
A number of major rights deals have been signed of late, including a $10.8 billion contract between CBS (NYSE:CBS) and Time Warner (NYSE:TWX) for March Madness and a $300 million, 20-year deal between ESPN and the University of Texas to create the Longhorn Network -- the first 24/7 cable network dedicated to a single sports program.
The rights deal announced Thursday for MNF is worth $15.2 billion, The New York Times reported. At $1.9 billion per year, ESPN is paying 73% more than under the current contract.
According to ESPN.com, the network will have the rights to 17 Monday Night Football games a year, extra highlights on all platforms, coverage of the Pro Bowl and NFL draft and 500 additional hours of studio programming.
Additionally, Bristol, Conn.-based ESPN will have the ability to broadcast MNF and NFL studio programming on an ESPN app available to Verizon (NYSE:VZ) customers.
The NFL is also expected to soon reach deals to extend its TV contracts with CBS and NBC, which is now majority owned by Comcast (NASDAQ:CMCSA).
The ESPN extension comes days after the football league renewed a sponsorship agreement with PepsiCo (NYSE:PEP). That new, 10-year contract is reportedly worth $2.3 billion.