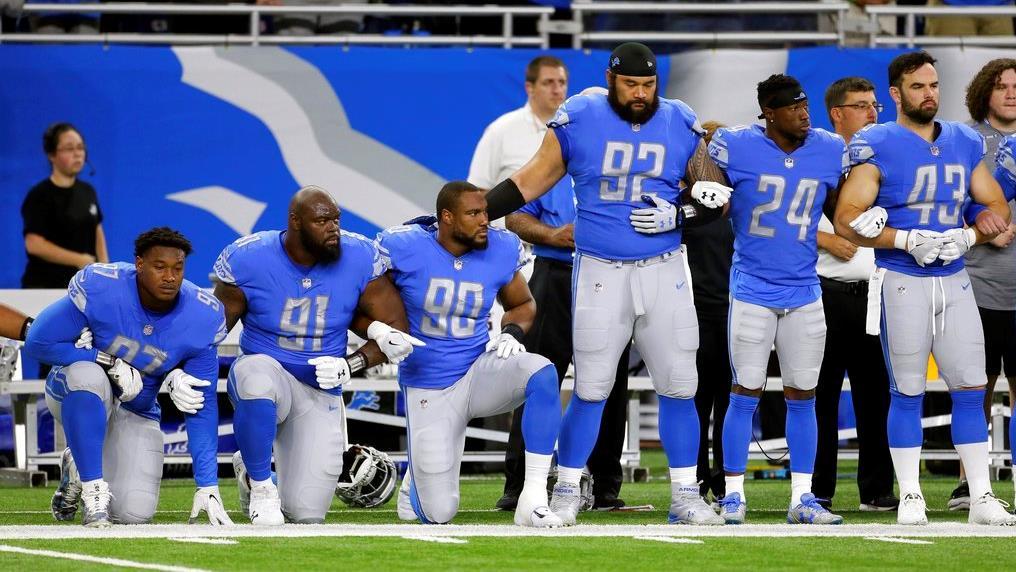 As NFL management and player representatives trade barbs over whether the league's players have the right to protest while "on the clock" at games, Fox News Senior Judicial Analyst Judge Andrew Napolitano said the answer comes down to location.
"The short answer is, it depends on where the players are when they take the knee. Some states, like New York, New Jersey, and California, give more protection for employee expressive conduct in the workplace than others do," Napolitano told FOX Business on Monday. "Believe it or not, this is not necessarily a free speech issue since the First Amendment only comes in to play when the government itself is accused of infringing upon or compelling speech."
NFL player protests during the national anthem have been a hot-button issue since former San Francisco 49ers quarterback Colin Kaepernick became the first player to kneel last fall. But the debate intensified last month, when President Donald Trump called on league owners to fire any player who protests during the Star-Spangled Banner.
Trump's comments generated a renewed wave of player protests and harsh criticism from the NFL and most of its team owners. However, Dallas Cowboys owner Jerry Jones warned on Sunday that his players will stand for the anthem in the future, adding the franchise would "not play" any player who is "disrespectful to the flag."
In states with more conservative laws on employee expressive conduct, such as Texas, players would have a harder time asserting their right to protest in the workplace, according to Judge Napolitano.
"In states like Texas, an employee who refuses to comply with a management instruction to conform to certain behavior in public can be disciplined as Texas lacks the added protections for individual workplace expression of opinions that New York, New Jersey, and California provide," Napolitano said.
The NFL Players Association appeared to address Jones' comments on Monday, issuing a statement in defense of "players' constitutional rights."
"NFL players are union members and part of the labor movement that has woven the fabric of America for generations. Our men and their families are also conscientious Americans who continue to be forces for good through our communities and some have decided to use their platform to peacefully raise awareness to issues that deserve attention," the statement said. "We should not stifle these discussions and cannot allow our rights to become subservient to the very opinions our Constitution protects."
At present, the NFL has yet to place any restrictions on how its player conduct themselves during the national anthem. The league did not discipline players who skipped the national anthem entirely on Sept. 24, within hours of Trump's comments on the issue. Under the NFL's collective-bargaining agreement, any dispute over player discipline is generally settled in arbitration.