NFL Addresses Thursday Night Football's Future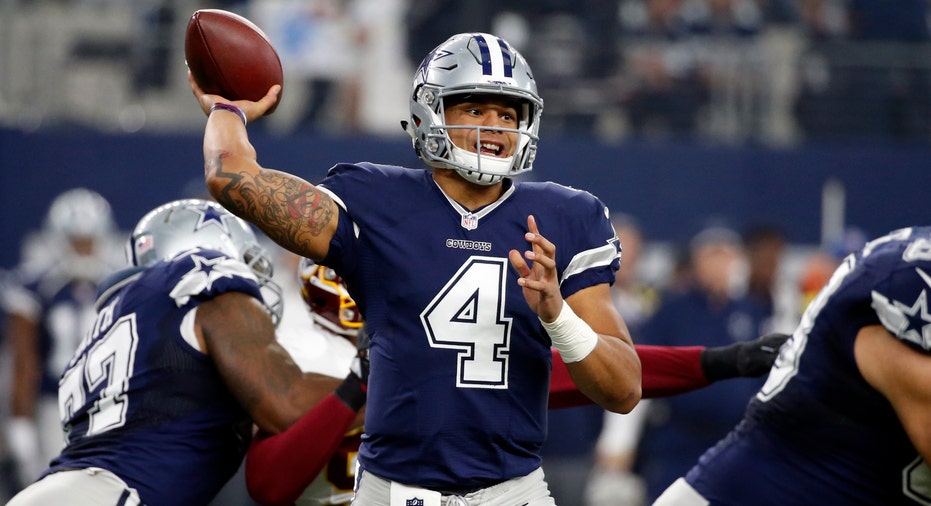 The NFL has no plans to reduce or eliminate its "Thursday Night Football" series, a league representative confirmed to FOXBusiness.com on Monday.
"We are fully committed to ‪Thursday Night Football and any reports to the contrary are unfounded," NFL senior vice president of communications Natalie Ravitz told FOXBusiness.com.
The statement disputed a previous report which said the league was mulling changes to its Thursday offerings amid sagging ratings. Mike Florio of Pro Football Talk, citing a source, reported Sunday that the NFL "will be considering the possibility of ending, or at least limiting, Thursday Night Football." Any changes would occur in time for the 2018 season, after the league's current agreements with CBS (NYSE:CBS) and NBC (NYSE:CMCSA) expire, he added.
The perceived decline in quality of play on "Thursday Night Football" is one of several factors offered as an explanation for the noticeable drop in the NFL's television ratings this season. Others have suggested that the unprecedented coverage of the 2016 presidential debate or the NFL's handling of its concussion scandal is responsible for the drop.
Detractors argue that a weekly Thursday game – along with a full slate of games on Sunday and an additional primetime matchup on Monday night – has "oversaturated" the marketplace.
"You always want to get up to that line and never cross it," NFL commissioner Roger Goodell said during a recent interview with the New York Times. "For us, that's exactly how we've done it. That's why we've moved really slowly with Thursday Night Football, as an example. We started with six games, then went to eight and 13 and 16. And we don't know what the right combination is so that's why we're only doing short-term deals."
Separately, several critics, including Seattle Seahawks cornerback Richard Sherman, have said that an every-week NFL game on Thursday is too tough on players from both teams, who have to play without a full week to rest and prepare.
While ratings for the NFL's primetime games are down across the board compared to last season, the numbers have shown signs of improvement since Election Day. Last week's Thanksgiving day matchup between the Dallas Cowboys and the Washington Redskins drew an average of 35.1 million viewers on FOX – the highest total for a regular-season game since 1995.