Newsweek Twitter Hacked by ISIS Affiliates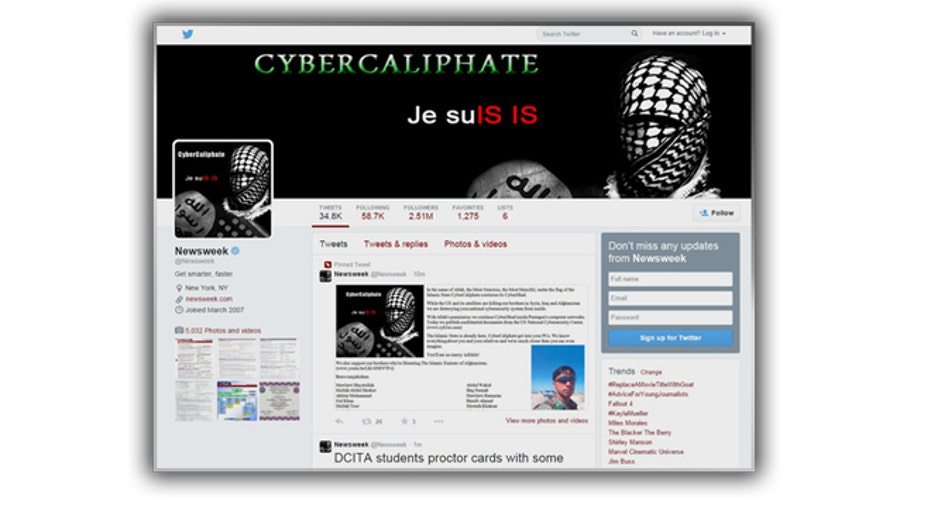 Just weeks after the Central Command Twitter hack, Newsweek's Twitter account has been compromised.
The hackers posted a threat to President Obama, including the message "Je suis IS," an apparent reference to French Magazine Charlie Hebdo, which was subject to a terror attack last month. CyberCaliphate, said to be an ISIS affiliate, claimed responsibility, the same group that took over the Pentagon Twitter last month.
The group used the hacked Twitter account to post a warning message for the United States.
"While the U.S. and its satellites are killing our brothers in Syria, Iraq and Afghanistan, we are destroying your national cyber security system from inside," it said.
International Business Times, the parent company of Newsweek, has confirmed the hack and has access to their Twitter again.
"We can confirm that Newsweek's Twitter account was hacked this morning, and have since regained control of the account. We apologize to our readers for anything offensive that might have been sent from our account during that period, and are working to strengthen our newsroom security measures going forward," a public relations director told FOXBusiness.com.
Newsweek said that IBTimes.com was also hacked, seemingly by the same group.