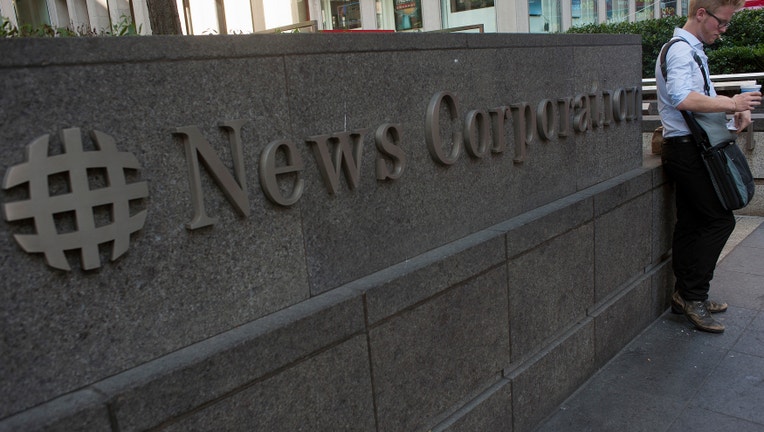 Rupert Murdoch's News Corp. (NASDAQ:NWSA) revealed fiscal third-quarter results on Wednesday that beat expectations as the media conglomerate benefited from solid cable growth that offset sinking publishing profits.
Shares of News Corp., which is the parent of FOX Business as well as The Wall Street Journal, headed north in after-hours trading on the numbers.
News Corp. reported net income of $2.85 billion, or $1.22 a share, last quarter, compared with a profit of $937 million, or 38 cents a share, a year earlier.
The recent results were buoyed by a gain of $2.43 billion tied to the acquisition of an additional ownership stake in Sky Deutschland and the sale of a stake in SKY Network Television in New Zealand. They were hurt by charges of about $56 million
On a non-GAAP basis, News Corp. said it earned 36 cents a share, exceeding estimates by a penny.
Revenue jumped 14% to $9.54 billion, well above the Street's view of $9.19 billion.
"In our fiscal third quarter News Corp. achieved organic growth across our cable, film and television segments," Murdoch, News Corp.'s CEO, said in a statement.
Murdoch also said News Corp. is on target to complete its proposed split near the end of the company's fiscal year. Bowing to shareholder pressure, News Corp. announced plans last year to split up its entertainment and publishing assets through a spinoff of the latter.
Last month News Corp. said the entertainment company, which will house Twentieth Century Fox as well as Fox News Channel and Fox Business, will be named 21st Century Fox, ditching earlier plans to call it the Fox Group.
Digging into News Corp.'s quarterly results, cable network programming operating income rose to $993 million from $846 million the year before as revenue jumped 17%. The company reported revenue growth across all domestic channels.
News Corp. said affiliate revenue increased 11% at the domestic cable channels and 42% internationally. Ad sales rose 2% in the U.S., but dipped at Fox News Channel due to the absence of the presidential primaries that occurred the year before.
The media giant's filmed entertainment division reported operating income of $289 million, up from $272 million the year before. News Corp. cited the release of "Life of Pi," which grossed more than $600 million globally.
On the other hand, publishing operating income slumped to $85 million from $130 million due to lower ad sales at Australian newspapers and integrated services businesses.
New York-based News Corp. saw its shares rally 2.45% to $32.64 in extended trading Wednesday afternoon, putting them on track to extend their 2013 advance of 25%. News Corp. fell 1.03% to $31.86 during regular trading.